Torque, tempo, horsepower and harmony. Musically influenced automotive and motorsport lifestyle.
What We Do
We tell stories from within the automotive culture revolving around the music scene. Articles or interview, we play each note in high gear!
Freedom, Expression and Passion
Cars and music are not just vehicles and sounds. They are symbols of freedom, expression and passion. They share a lot more in common than the radio station you listen to on the drive in to work!
The Official Car of Do Rev Mi
1965 Ford Mustang "Producer"
Built by the Ringbrothers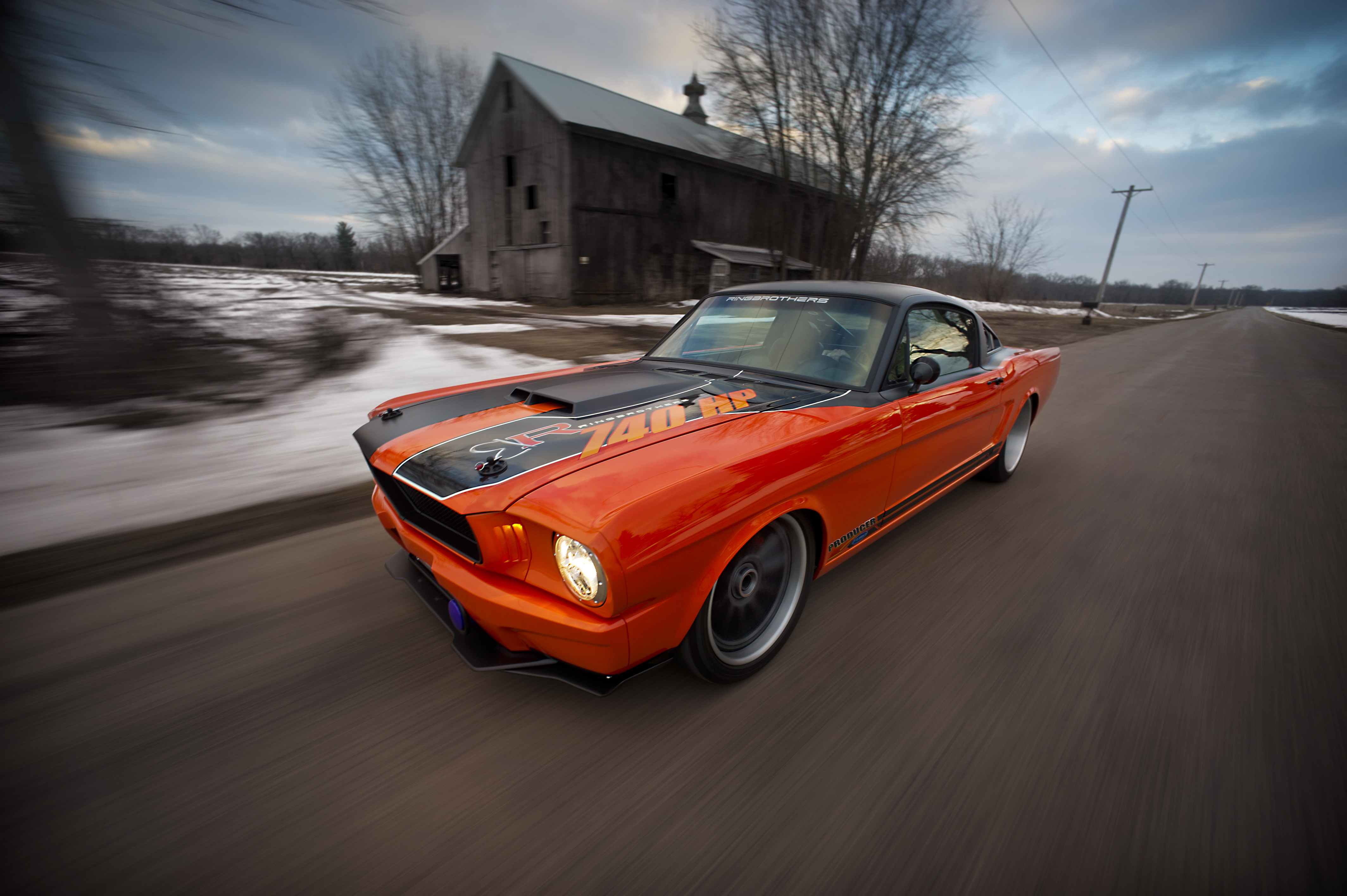 Engine Type:   Ford Windsor
Displacement:   436 ci
Block: Dart iron
Bore & stroke:   4.17 x 4.00
Compression:   12:1
Rotating assembly:   Eagle forged crank and rods with Diamond forged pistons
Cylinder heads:   ported Edelbrock Victor Jr.
Camshaft:   Crane custom grind
Valvetrain:   Crane roller rockers and lifters, T&D shaft rockers
Intake manifold:   Edelbrock Victor intake
Induction:   850-cfm Hard-Core Gray Holley HP Ultra carb with custom Ringbrothers air induction
Exhaust:   Ringbrothers custom headers and exhaust, Flowmaster Super 44 mufflers
Oiling:   Mangus dry-sump oil system
Ignition:   Crane HI6 with MSD distributor
Cooling:   C&R custom oil cooler with front-mount filter, BeCool radiator, Spal electric fans
Output:   740 hp, 700 lb-ft of torque
Built by:   Keith Craft
Drivetrain
Transmission: Bowler Performance T56, QuickTime bellhousing, McCleod twin-disc clutch with Hurst shifter
Rearend: Ford 9-inch with 4:10 gears
Chassis
Front suspension: Art Morrison chassis with tubular control arms, Afco coilovers with 450-lb/in springs
Rear suspension: Art Morrison chassis with Watt's link, Afco coilovers with 250-lb/in springs
Brakes: 14-inch rotors with Baer 6S 6-piston calipers front and rear, Tilton master cylinder
Wheels & Tires
Wheels: 18x10 and 19x12.5 custom Forgeline
Tires: 315/30R18 and 345/30R19 Michelin Pilot Sport