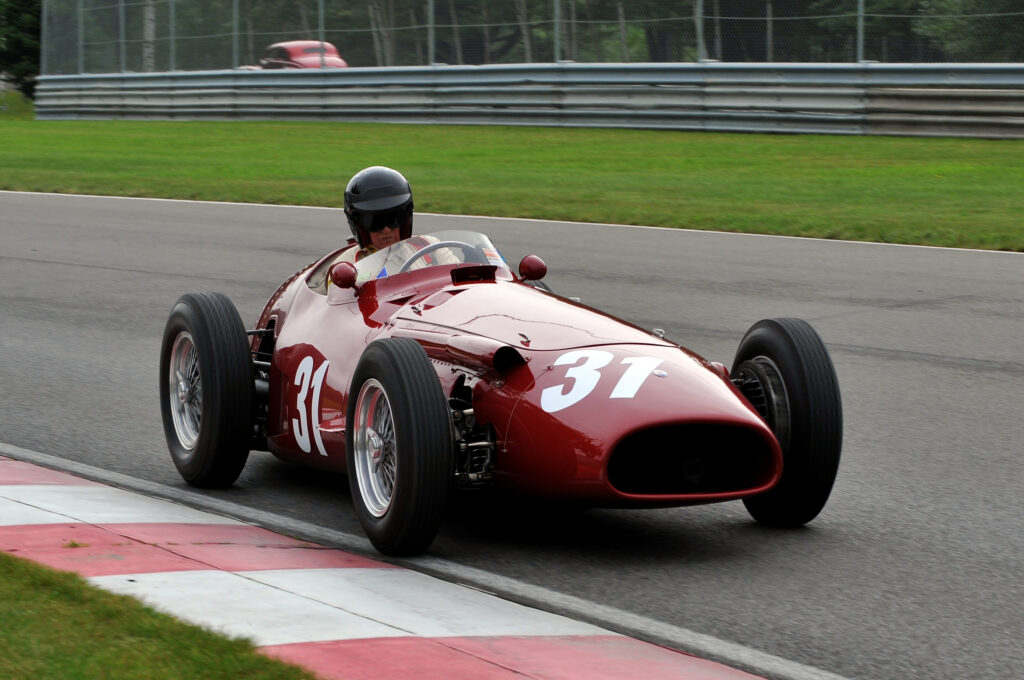 Words: Robby Pacicco / Photos: Paolo Pedicelli
Motorsport has always been at the apex of usable technological and safety advancements for the masses.  Heroics in engineering applied to race cars over time have allowed for everyday passenger and transport vehicles to benefit from these exploits.  With these constant and consistent feats of purposeful progression within the sport, it has unintentionally created a romance hidden within history and hindsight.  Much like musical compositions have.  No one stopped listening to Für Elise by Beethoven or Stairway to Heaven by Led Zeppelin.  Unintentional masterpieces remain stuck in time hitting a never ending crescendo of popularity.  This is why there isn't a racing fan or red blooded car lover on Earth who doesn't appreciate the mechanical ancestors of the machines found on the road or track.  Especially the ones often found printed on pajamas commonly worn by children, sometimes matching their wallpaper.  Yes, the one where the person piloting the race car is often wearing a scarf and definitely a helmet with goggles.  The single seater famously driven by legendary champion Juan Manuel Fangio, his very good friend and teammate Sir Stirling Moss and the first woman to compete in Formula One Maria Teresa de Filippis; the fabled Maserati 250F.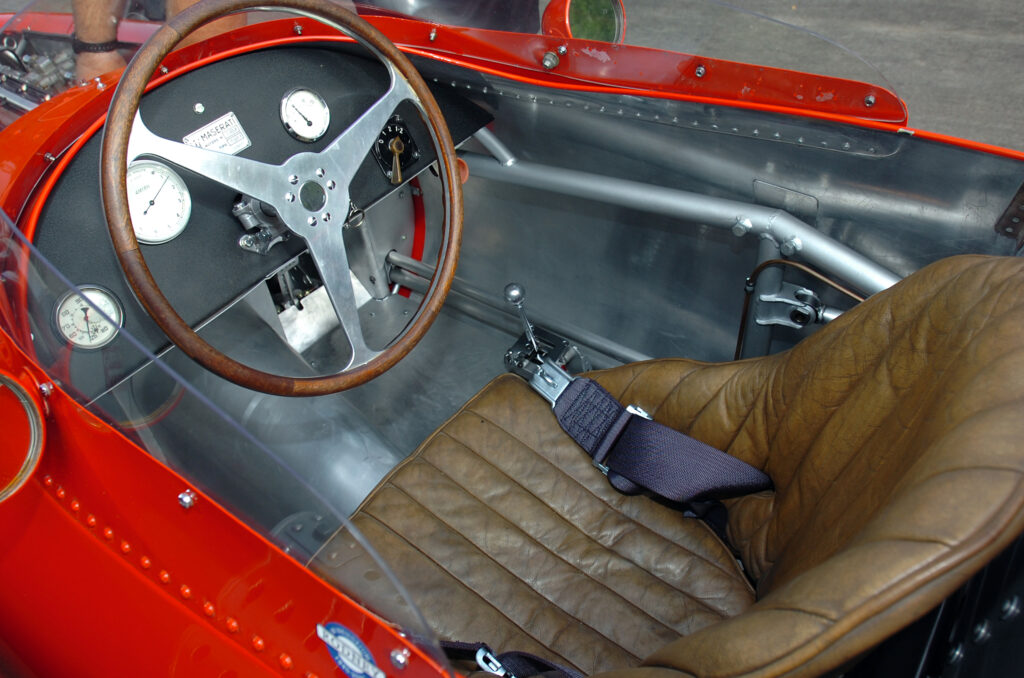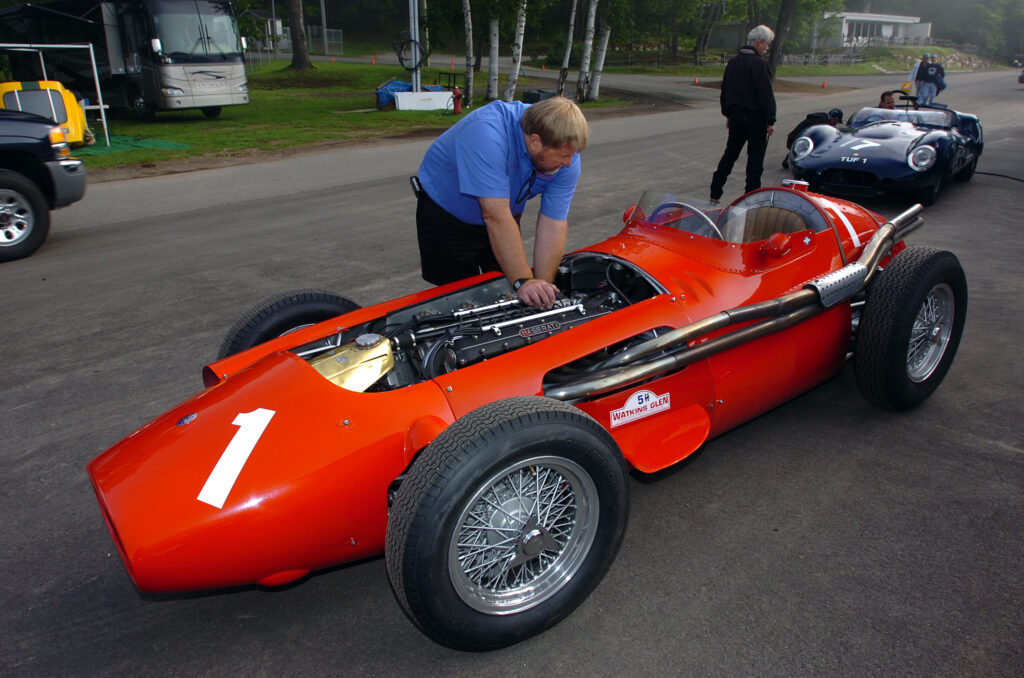 The Italian built Maserati 250F was used in Formula One from 1954 to 1960.  Officially there were only 26 examples ever created and is highly coveted amongst collectors and classic motorsport series racers.  The 250F used two engines during its competitive foray of the mid to late 1950s.  It most commonly used a 2.5L inline six cylinder engine although there were some examples which housed a V12, also 2.5L.  Maserati at the time were not looking at creating a rolling piece of artwork.  Their goal was to build a competitor, a winner, a chariot for the champions.  Credit for the 250F ever seeing the light of day belong to the fab four of fast in the fifties, Gioacchino Colombo, Vittorio Bellentani and Alberto Massimino and Valerio Colotti.  Standing still, it just looks like it's flying, ripping and roaring through the air.  Sending onlookers into daydream frenzies, imagining the wind kissing their face as they drive around the famous Cote d'Azur of the French Riviera.  Almost hearing the screaming engine providing the treble from out in front of them, while their heart pounds out the bass through their chest and resonating into the ear drums.  The trance eventually ends, but the mystique of the Maserati now has complete control.  The simplicity of such a basic yet beautiful design from over 65 years ago still holds an audience even when parked just a few feet away from the modern F1 cars of today.  Then again, who wouldn't look at Sophia Loren even if she was standing next to Margot Robbie?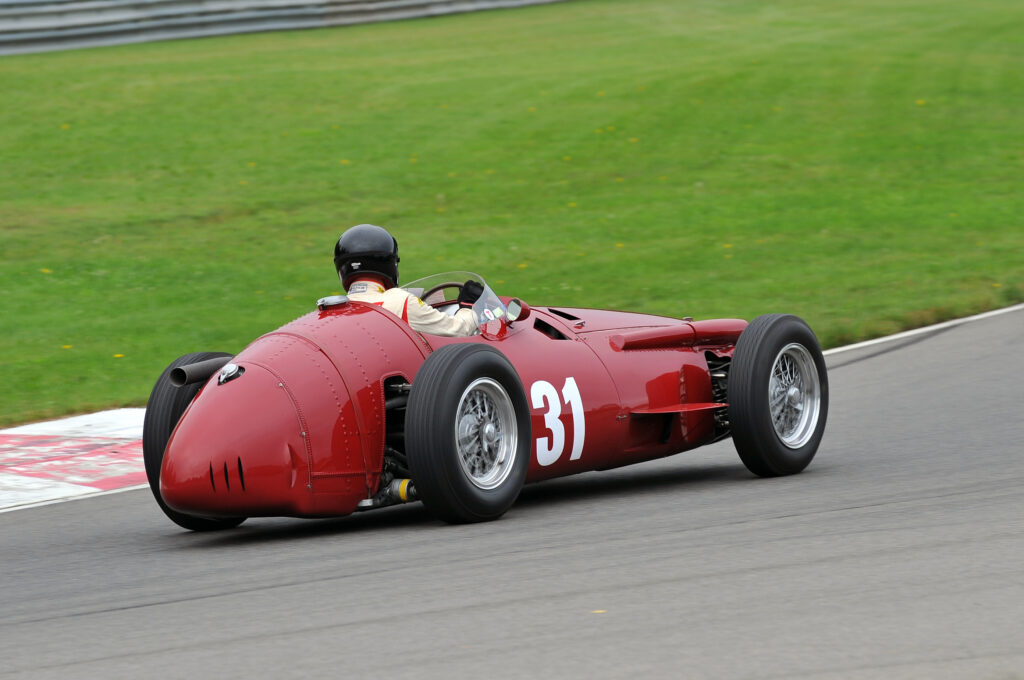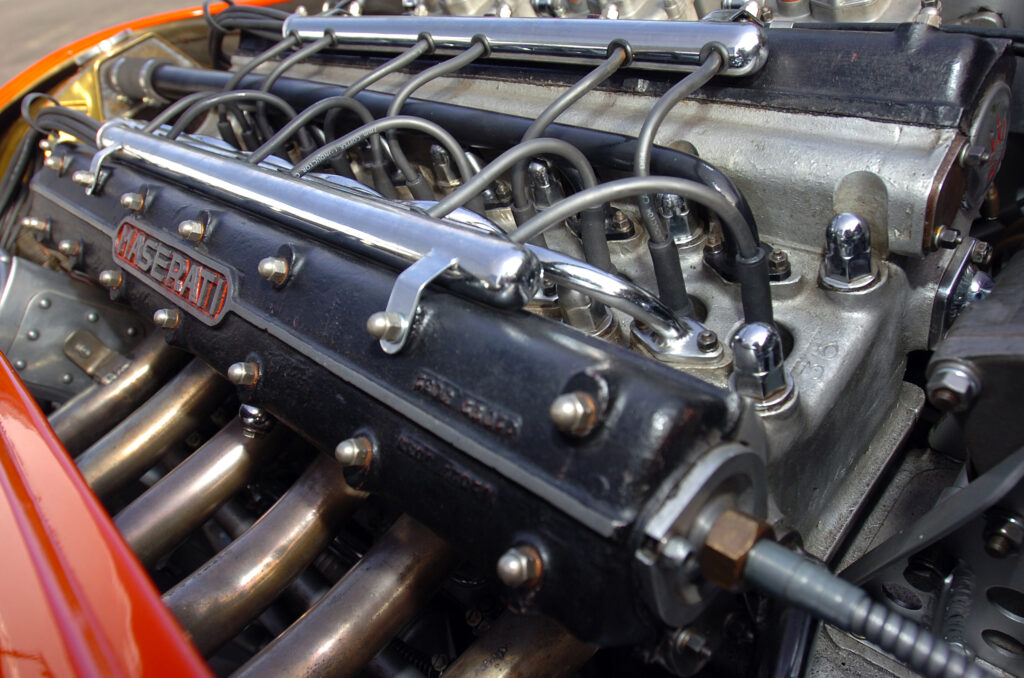 The 250F is a story teller in its own right. The greatest racing driver of all time Juan Manuel Fangio is associated with the car, which alone would classify it as iconic. Already known for his time and success with Mercedes and Ferrari, Fangio siding with Maserati meant all eyes were on them. Including their own automotive cousins over at Ferrari. What a time it must have been to be a Formula One fan in Italy during this era. Specifically in the city of Modena, where both Maserati and Ferrari call home. Similar to what football fans in Milan of Seria A clubs AC Milan and Inter Milan experience, the city was split with faithful Ferrari supporters rooting for their squad and Maserati maniacs supporting theirs. Fans would flood the local bars, cafes and piazzas to brag about the success of their team at the expense of their rival fans. Ferrari fans and Maserati fans displayed their passion in the way only Italians can; with gusto. Wins meaning absolutely everything and losing meaning total emotional destruction.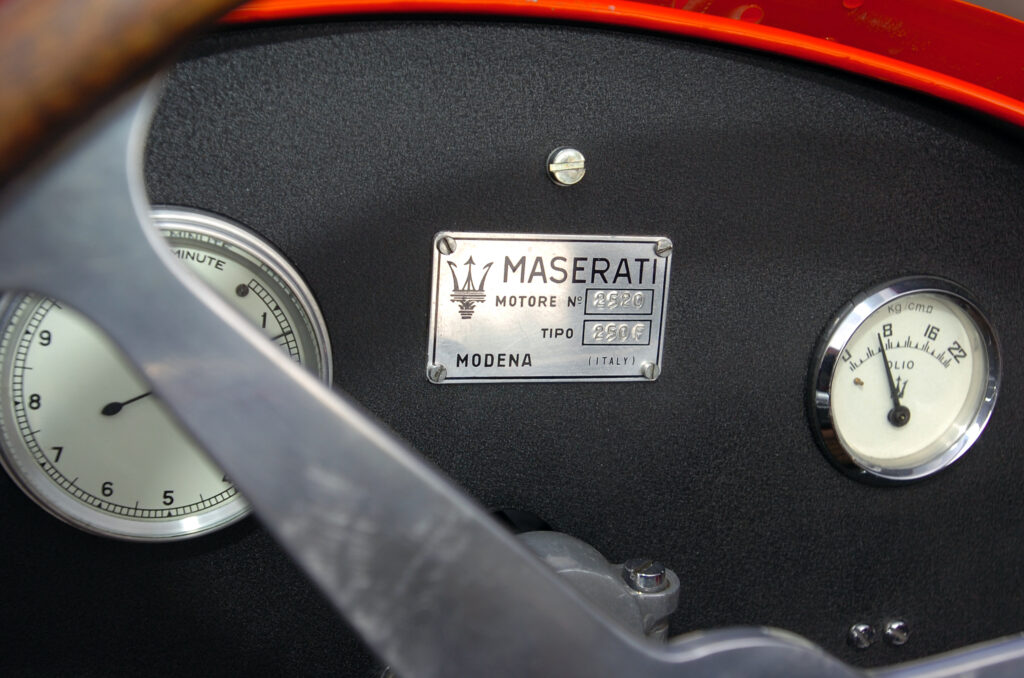 The Maserati much like its competition at the time was essentially an engine bolted to a metal body and rolling around on rubber. No carbon fiber or plastic components.  No telemetry or sensors.  Just metal on tires combined with the bravery and abilities of the heroes of the period.  A very dangerous period to be a racer considering the complete absence of safety equipment.  It truly was a sport of survival back then.  However when designers and engineers now a days are creating new race intended cars, they think back to the classics such as the mighty Maserati 250F.  A pure racing machine, simplistic and vicious.  With that taken into account and respected, the next phase becomes adding performance, reducing weight, increasing safety, minimizing error etc… A lot of math and science is performed and at the very end, a new race car is created to be better than the last.  So, if progress is success, then why is the archaic 250F so cherished to this day?  The answer like the car is simple, it's a reminder of a time long ago.  An epoch that for many existed before they did and for those old enough to remember it's a trip down memory lane.  The 250F will always be the Elvis in a world full of Post Malones or whomever is the hit maker tomorrow. Or the day after that.  Or next week.  Even next year.  Elvis never left the building, Elvis only ordered a negroni on ice with an orange wedge sat down, making himself available to anyone that wants to hear his story.
This story is dedicated to the memory of gentleman racer, Maserati 250F owner and enthusiast Peter Giddings.