Words and interview by Robby Pacicco / Photography provided by John Oates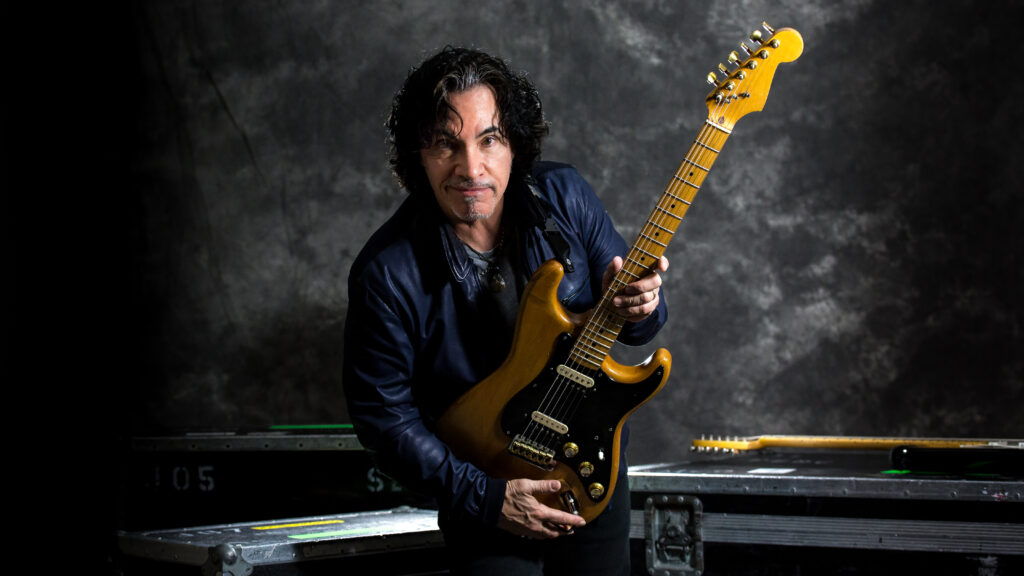 His name is John William Oates and he's an Aries. These are just his first achievements in a long list of accolades spanning decades of talent infused chapters, decorated in pomp and ceremony. He's a member of the Rock and Roll Hall of Fame as part of the most renowned and best selling duo of all time, Daryl Hall & John Oates. They also just happen to be part of the American Songwriters Hall of Fame and holders of multiple awards including the highly coveted and prestigious BMI Icon Award for their achievements as song writers. Probably by now as you are reading this, you're humming one of their classic hits and who can blame you? Sara Smile, Rich Girl, Maneater, Out of Touch, Private Eyes, One on One, I Can't Go for That, You Make My Dreams, Possession Obsession, She's Gone and many more come easily to mind. Since the late 1970s ears blessed with the gift to hear music have been lucky enough to experience the commonly referred to Hall & Oates experience. That sweet combination of folk, funk, pop, rock and tons of Philadelphia soul, snaps fingers and taps feet instantly upon auditory awareness. Even as a solo act John Oates is an extremely accomplished and successful artist and author. More importantly, John Oates is a regular down to Earth gentleman with gasoline pumping his heart, he's a car guy. Not just any car guy, but a rock star car guy who knows the automotive and motorsport culture like no other. A true scholar from the University of Horsepower. Actually, he'd be the valedictorian if such an institution of high octane education existed.
Amidst the 2020 Covid-19 pandemic, Do Rev Mi founder Robby Pacicco was fortunate enough to converse in detail with John Oates about his lifelong passion for cars and his new automotive venture named Carlaboration.  The instruments are tuned, sound check was performed.  Now all that is left to say is… ladies and gentleman, please welcome to the stage Mr. John Oates!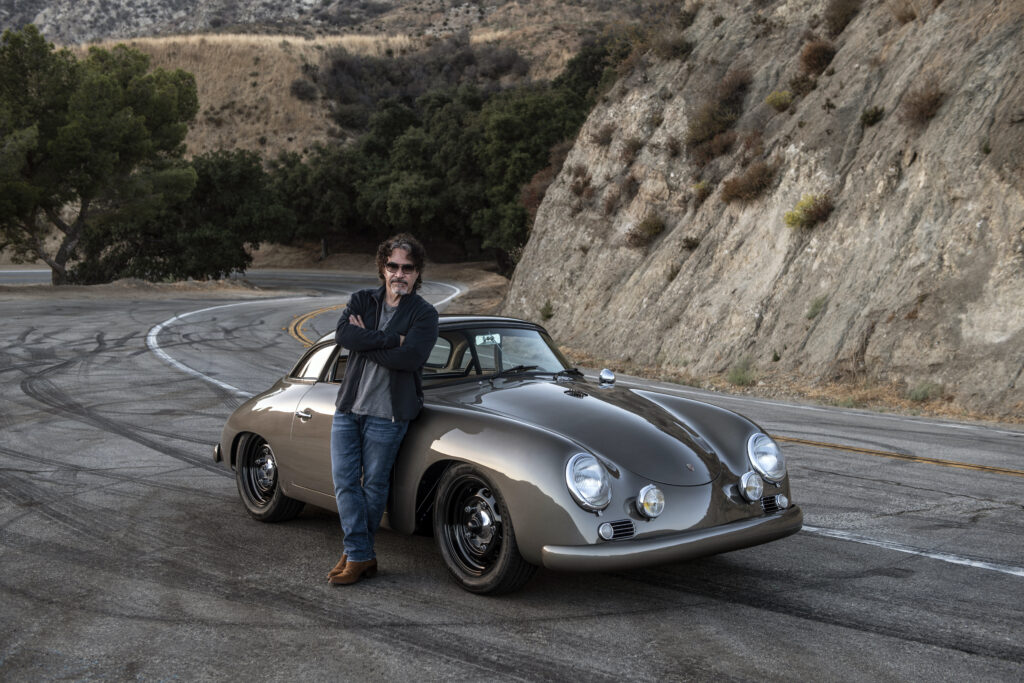 RP: So, what caused it for you? When did the lifelong passion for cars ignite?
JO: Well, I think the real catalyst has to be when I discovered this box of old Road & Track magazines from the early 1950s, the earliest editions from when they had just started, as well as some Sports Car Graphic magazines. Someone had just thrown them away and left them there on the street. I just grabbed that box, brought it home and starting looking through all those magazines which I actually still have. I was living in a small town in Pennsylvania and yet this world of exotic European racing, endurance racing as well as the names just captured my imagination. I began to really go through these magazines and start studying everything about them. From the locations and events like the Targa Florio or Monaco. Then there were the names like Fangio, Ascari, Nuvolari and so on. All of this stuff was just this romantic fantasy to me and that's how it all started. Then as I got older I tried to always talk my parents into buying a car they didn't want, which I was very successful at! I used to bomb around in a little Renault Dauphine, then we got a Chevrolet Corvair which I tried to modify, like putting a bigger carburetor and things like that. Eventually, my parents needed a new car and I talked them into getting a Pontiac GTO because I had told them it was just a Pontiac Tempest! You know, interestingly enough Daryl and I bought that car off my parents and started to go on tour with it in the early 1970s. Eventually I got into competitive racing.
RP: Oh that's cool! Do you have licenses or racing certifications?
JO: Yeah, yeah I do. I started in the normal way drivers start with go-karts. There was a very active go-kart track in Long Island, NY. I joined the club, bought a kart. I did two seasons of karting and eventually went to the nationals down in Florida. I didn't do that well but at least I was there! Then I eventually went over to England and got certified at Brands Hatch over at the racing school there. Came back to America and got certified at Pocono. I raced in Formula Ford with SCCA, won a national and a couple of regional competitions. I even got my FIA license, did IMSA, I raced at Daytona, Lime Rock, Watkins Glen. I got into it pretty seriously but realized I wasn't really giving it a full professional effort although I was really racing in a professional category. It really wasn't the best thing and I eventually had an accident and so I decided to hang up the racing part of my life, but I still love to drive.
RP: That's pretty impressive and actually flows into a question I wanted to ask. Your talents as a musician and songwriter are no secret, but was there ever a point you considered a career within the automotive industry, or as a professional driver? Considering what you just described and explained about your experiences,
JO: No, not really because I never questioned my dedication and lifelong commitment to be a musician. I knew I was going to be a musician no matter what. I started as a little kid. I wasn't one of these guys that picked up a guitar at 16. I was six years old when I started playing guitar, singing and performing. I never questioned it, but had my life been different I could have driven professionally. I'd have been competitive but I wouldn't have been a world champion.
RP: What is Carlaboration? What is this new adventure you are on all about?
JO: Well, I love the idea of "collaboration". It's a very important concept for me because you know what I've done with Daryl Hall over the years has been very successful. I'm fascinated by the process of it. I love the idea that two or more people can get together and the result coming out of it is greater than the sum of its parts. It's an important concept that I like, it appeals to me. So, I thought I'd segue into my love of cars and the amazing people involved in the world of motorsport and the automotive. I've made great friendships along the way, even dating back to people from the 70's. Thinking of an idea of Carlaboration I could talk to people and share their ideas about how they do what they do. And like you are aware of, just like in music the best things happen when people get together and put their thoughts and talents together. Similar to a racing team. I thought it would be a fun thing to explore so I want to start doing some interviews with my friends that are in the automotive or racing industry and how discuss how they put their ideas together.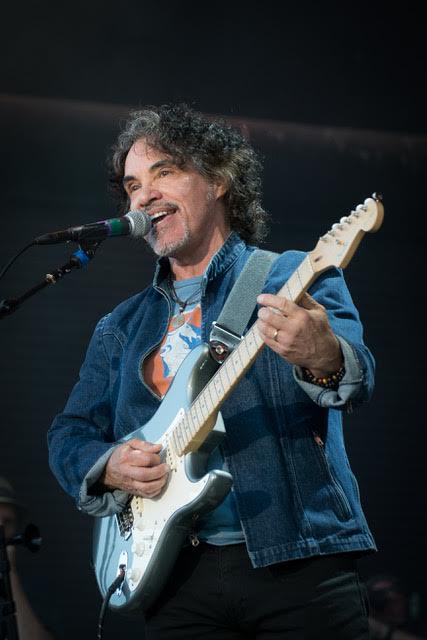 RP: You just touched on it previously, how you and Daryl Hall work as a team, or racing team. It's undeniable how there are so many tie-ins with music and car culture. Many say it's the sense of freedom or even the emotional connection either create. What would be some for you personally?
JO: Well I think they are the same and different. I think it's the idea of creative freedom. It manifests itself differently for different people. Some people sing, some people write, some people paint, some people drive, some people do sports. It's all about how people express themselves. For me, it's a release, it's very therapeutic, you know. For me, I am fortunate living in Nashville, Tennessee. I go out on these incredible country roads that are very scenic, lightly travelled and very safe. I'll go out on these roads without a map or any agenda and explore.
RP: No radio?
JO: No radio. It's really like meditation to me. I love the sound and smell of it, especially the older or vintage cars. I have vintage cars and they take me back to the time of my youth. To a different time when the world was more straight-forward, more mechanical and more innocent. There was more analog as opposed to digital.
RP: I can agree with you about the vintage cars and the analog feel. It is quite a contrast in driving the computers we have now on the roads. The older cars have a romance to them that is hard to find with the cars of today.
JO: Yeah, you can smell the gas, the oil. They are time machines, really. Then again, on a hot 90 degree Fahrenheit day after driving around in my old MG A twin cam with the top down and my feet roasting, I get in my new Audi RS5 and turn on the AC, the ventilated seats and the amazing stereo and cruise on home. At that moment I realize just how far we've come!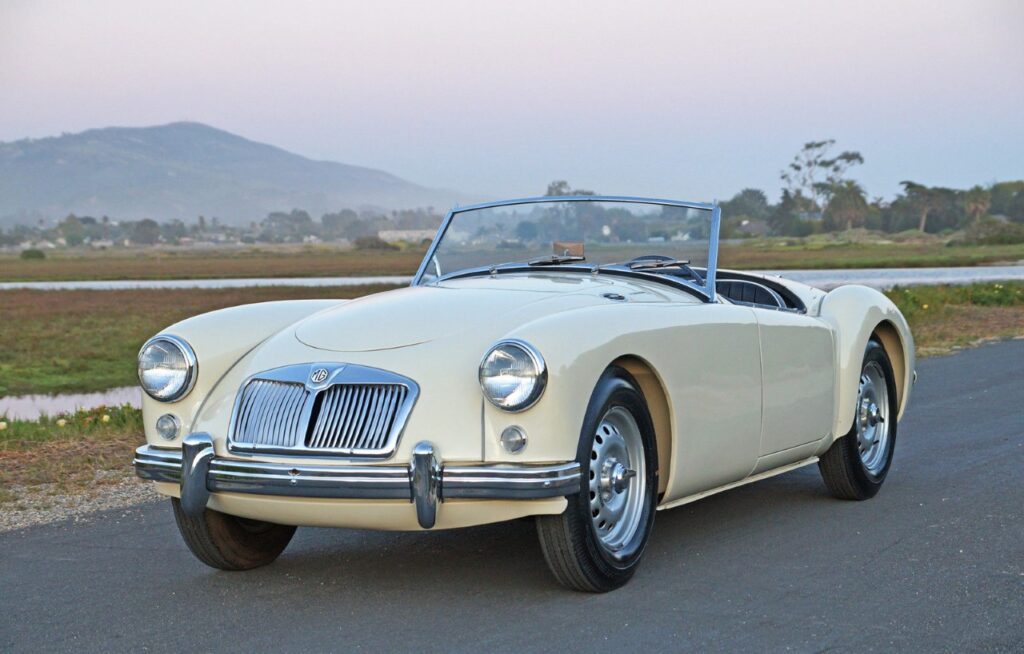 RP: Touching back on how a drive is therapeutic for you, are you ever inspired creatively or musically from these drives?
JO: Yes all the time! I always get ideas. There have been times while I'm driving and just pull over. I don't use my phone when I'm driving so I pull over and will hit the voice recorder on my iPhone so I can listen to it later. It happens to me also when I'm hiking or on a trail run. When your mind frees up, it'll happen.
RP: You know, there is music for everything, for every mood. You have these soundtracks you hear when you are at a spa, usually some sort of nature sound composition or compilation. Have you ever considered writing original "driving" music? Or recording covers of what can be considered classic driving songs?
JO: I never considered doing recordings of driving songs. But, I did write a song called Let's Drive which I released twice.
RP: Oh yes, I know that song. So basically you are saying we can play that song on repeat?
JO: Yeah, there you go!
RP: Staying with the flow of taking a nice drive, have you ever considered a nice back road drive to be the automotive equivalent to having a jam sessions with your friends or other musicians? Not rehearsing for a gig or studio work, but just pure unadulterated jamming?
JO: To be honest with you, no not really and I'll tell you why. To me, that drive is more like a solo. Jamming is with other people and you are working off of each other's energy and synergy. Actually, jamming is more like racing.
RP: I see what you mean, and I would have to agree with you, very well put. Now having said that, when forming a band, everyone has to rely on each other's talent to remain tight and have a better chance at succeeding. So, if you were to build a race team for an event like the 24h of Le Mans or the Rolex 24 Daytona, who would be two musicians you would want to share that cockpit with? Men or women who you know will bring the best out of the car?
JO: Wow, ok. Well, if I'd have to go with their skills as drivers then it would have to be Pink Floyd drummer Nick Mason and AC/DC frontman Brian Johnson.
RP: Now, be honest, who would win in a drag race, you or Daryl?
JO: Me! For sure! One of the many reasons why Daryl and I get along so well is because I like to drive and he likes to ride. It's a match made in heaven.
RP: So, when it comes to driving you'll play lead while he fills up the rhythm?
JO: When it comes to driving, yeah.
RP: Talk us through some of the cars past and present which you have owned and loved.
JO: I really liked small, lightweight nimble sports cars. I started with an MG B then a Triumph TR3. I even had an Alfa Romeo Spider at some point. As my music career grew and I was able to buy sports cars, I eventually bought the 1977 Porsche 911 Turbo, or the 930 as it's often known as. I currently have a fantastic Porsche 356 built by Rod Emory, it is a very special car. I had it build to celebrate my 70th birthday and also coincide with Porsche's 70th anniversary. It was really a dream build. Getting to know Rod and his family was a real pleasure too and we became very good friends. I also have a 1959 MG A twin cam, which might be one of the most original of its kind in the world with an incredible story behind it. I have a 1984 Porsche 911 Carrera that I designed at the very beginning of the Special Wishes program in Germany. I was on tour in Germany and my friend Richard Lloyd who got me started in racing, arranged for me to have a VIP factory tour at Porsche in Stuttgart. I was able to spec out the car with special paint, interior and exterior components and so on. It's a very unique 911 Carrera which I sold in 1990. Then, my wife and I found it on Instagram around Christmas in 2019 and were able to buy it back. There is also a Porsche 914-6 which I am having turned into a GT tribute car. It's over in Florida right now being worked on by Gunnar Racing. They do wonderful things over there. Just wonderful.
RP: Now, we've talked about the 1977 Porsche 911 Turbo earlier. I personally found the story behind how it became yours quite funny. Explain how that red 911 Turbo became yours.
JO: I was in California recording. We only recorded three albums in California, in 1975, 1976 and 1977. This was around the time we had our first hits, like with Sara Smile, Rich Girl and She's Gone. So I had just started feeling the rewards of success. I was driving in L.A. and passed by Porsche Beverly Hills. A place I used to drive by all the time. There it was, in the window, red paint with gold BBS wheels. I decided to go in and I spoke with the salesman and he said to me Rod Stewart had a deposit on the car. I was heartbroken! I drove back to the house and my manager was there who was a car guy himself and I tell him all this. He convinces me and we drive back to the dealer and we start looking around and there happens to be a 1956 black 356 cabriolet that belonged to Sonny Bono. My manager loved it and he wanted to buy that. From there, we walked into the showroom and I show my manager the red 911 Turbo, the 930. He then puts his arm around the salesman and walks away. He comes back and says to me "it's yours, if you want it".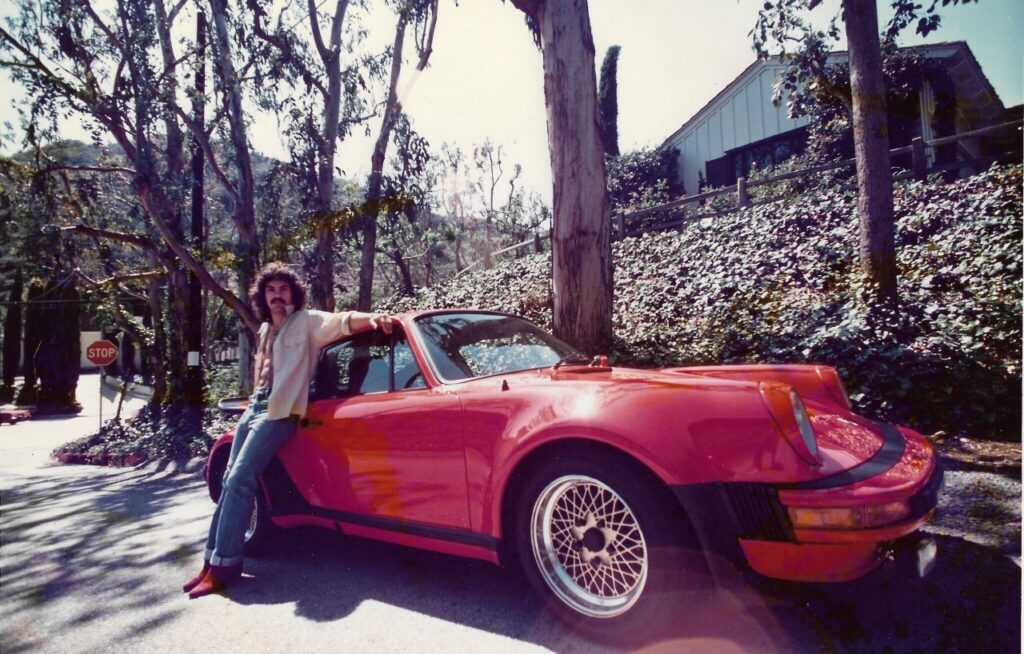 John Oates will always be famous for essentially selling over 80 million albums along with his very good friend. However, when he puts down the six string and slides on his driving gloves, the gearhead aristocrat sings a different tune. When he isn't out touring the world or driving around the back county roads of Nashville, he just might be found in the paddock of a Formula 1, IMSA or Indy race. The fuel in his veins runs rich with the passion he discovered as a young boy and it shows. Be sure to follow Mr. Oates' journey with Carlaboration on Instagram and Facebook to keep up to date with his content and adventures, and not stay out of touch.