Alessandro Balzan: Rhythm of a Racer
Words: Robby Pacicco / Photos: Stefano Facchin

When John Lennon was a young lad growing up in Liverpool, England, he was asked to write on a piece of paper what he wanted to be when he grew up. His now famous response is "happy." That's all he wrote. His teacher accused him of not understanding the question, but he understood it completely. While most of his classmates may have written down their choice of profession such as doctor or police officer, young Lennon knew then what was most important… Happiness. John Lennon understood life much like Scuderia Corsa race car driver Alessandro Balzan, the 2016 GTD category IMSA WeatherTech Sports Car Championship champion.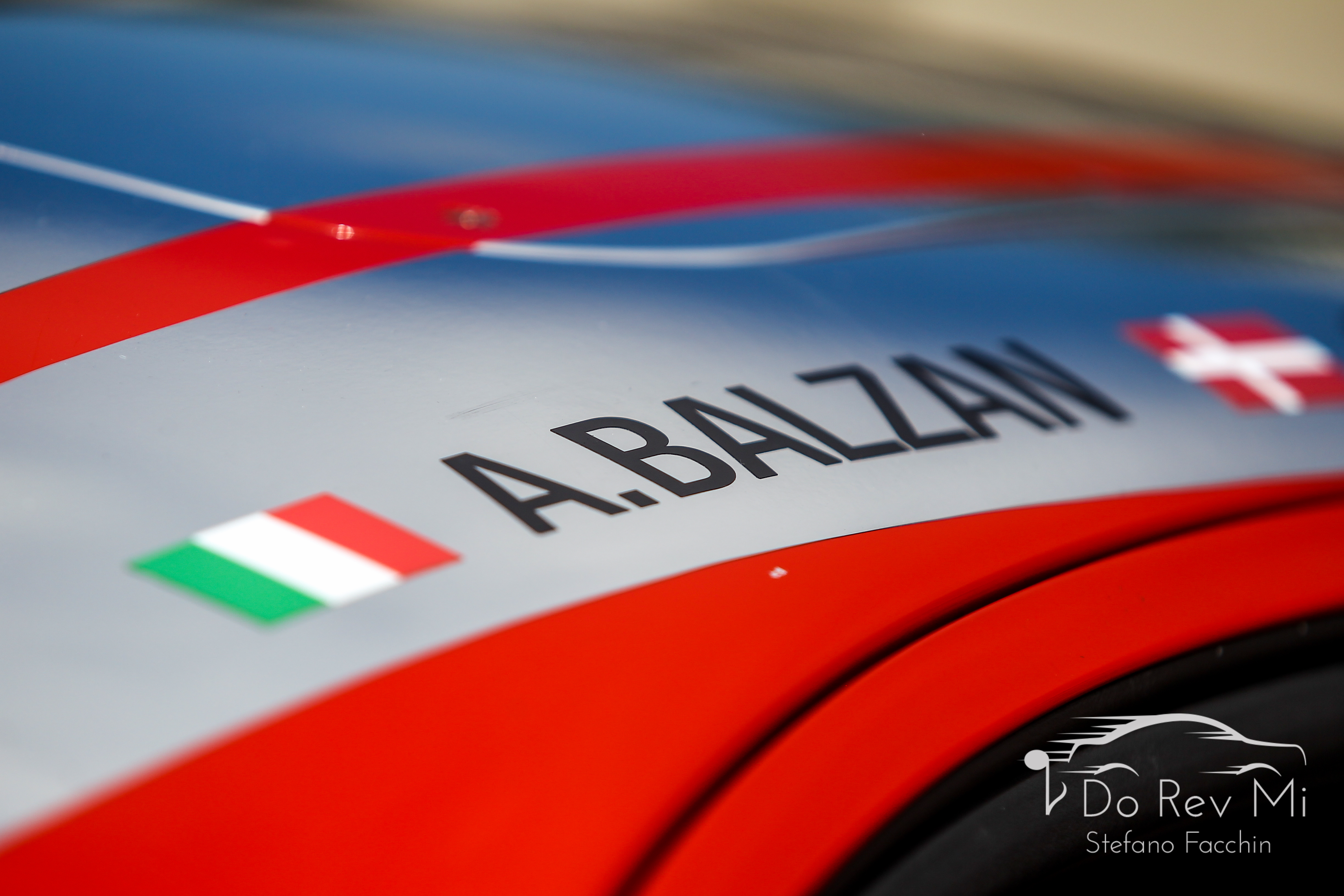 Growing up in northern Italy, Alessandro knew from a very early age he'd be at his happiest as a professional race car driver. Little Alessandro created his own rhythm the moment he sat in a kart the very first time. For anyone lucky enough to have met him, it's very easy to see the permanent smile on his face. "Even now I'm still a little boy!" expresses Alessandro. "When I was young, I always dreamt of being an F1 driver. I was always very competitive in anything I did. I love the adrenaline." Coming from the land of Ferrari how could you blame him? When one thinks of the prestige and racing history associated with the Cavallino Rampante they immediately are drawn to racing, Formula 1, Le Mans and red… sorry, Rosso Corsa. The passion race fans from Italy share is obvious and well documented. That same passion is what Alessandro brings to the track every day. Fueled by it and emphasizing it, Alessandro is the definition of passion. Being fortunate enough to have the support and love required for a young athlete to grow into the sport and make it a career, he reminisced, "My dad Gianni and brother Lorenzo always supported me," says Alessandro of the early days of his career, "then in 2012, I joined Scuderia Corsa."A dream come true racing a Ferrari, representing the Prancing Horse of Maranello. He is extremely pleased representing himself, his country and his team on the world stage as he is tearing up tracks around the globe from Daytona to Le Mans and anywhere in between. Making his family, friends and fans proud, Alessandro is living his childhood fantasy and smiling as he does it. "It's a dream, the Ferrari 488 GT3 car is a masterpiece, and racing with Scuderia Corsa made for the perfect combination. I've been with them from the beginning and together we won three championships." On his journey, Alessandro Balzan made a mark in everything along the way, from karting to grand touring (GT). He won the Italian and European Championships in karting in 1996 and 1997. With his success and talent he decided to focus his career towards GT cars instead of Formula cars and there was no ounce of regret. Competing in series such as the Renault Clio and Alfa Romeo Cup he learned how to win, how to lose and how to become the champion he is today.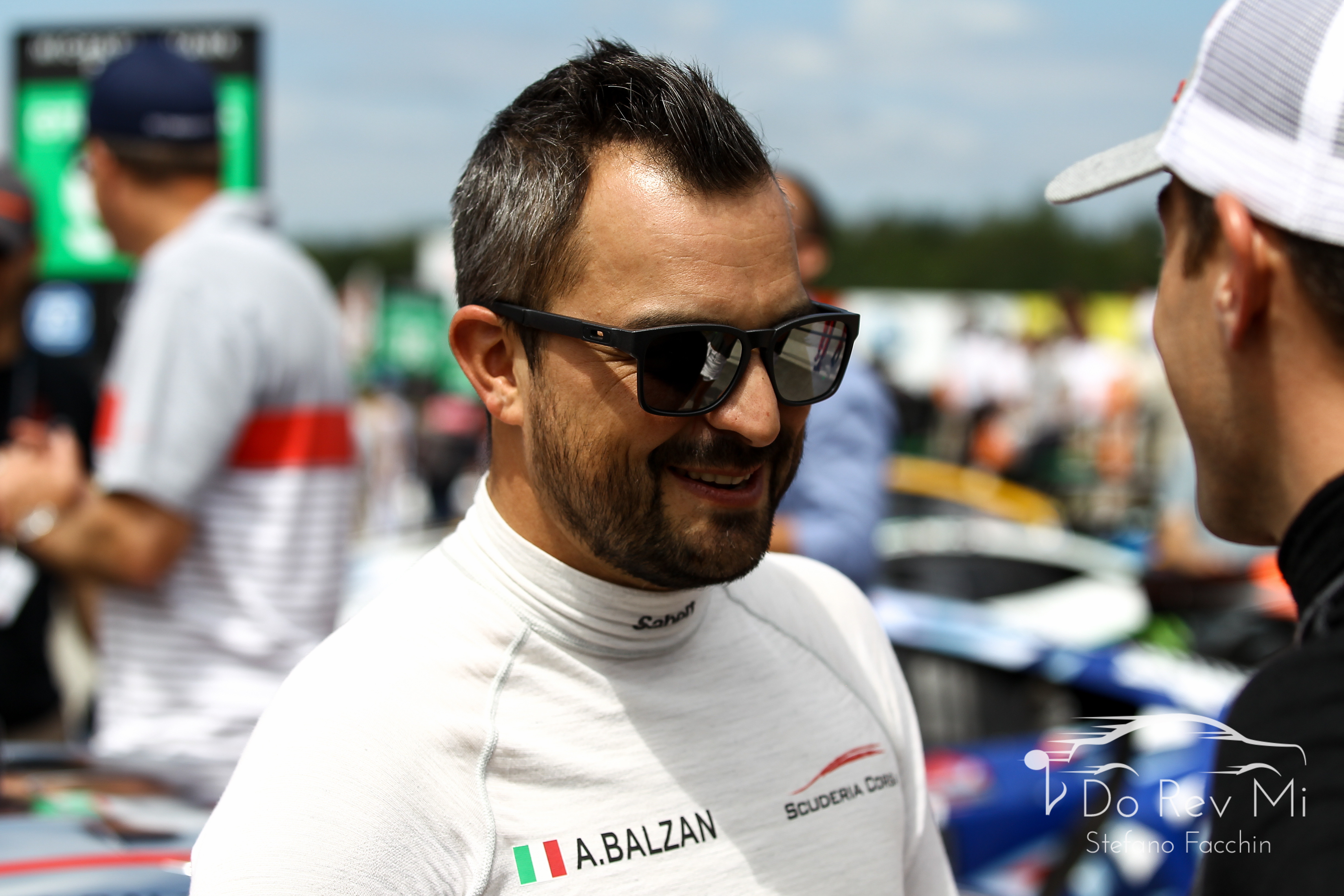 Sharing his Scuderia Corsa ride with the very talented and amazing Christina Nielsen, their Ferrari 488 GT3 wearing the number 63 is a force to be reckoned with. A car with a champion's pedigree, holding the crown from 2016 and capturing podium after podium in 2017. Christina and Alessandro share a very similar driving style, both are calculating and extremely precise in their strategy. They approach each race with intelligence and strategic aggression as they both exude the maximum from their Ferrari 488 race car. Always learning from each other and making each other better, they are in perfect harmony with each other and the machine they share. They are a dream team showing what hard work and dedication can gain in the fast and often cruel world of motorsport. Especially with the unforgiving conditions of endurance racing. The sheer brutality that a crew, driver and car have to face for either a three, six or 12 hour race is a feat in itself. Throw in a 24 hour race or two and everything is amplified.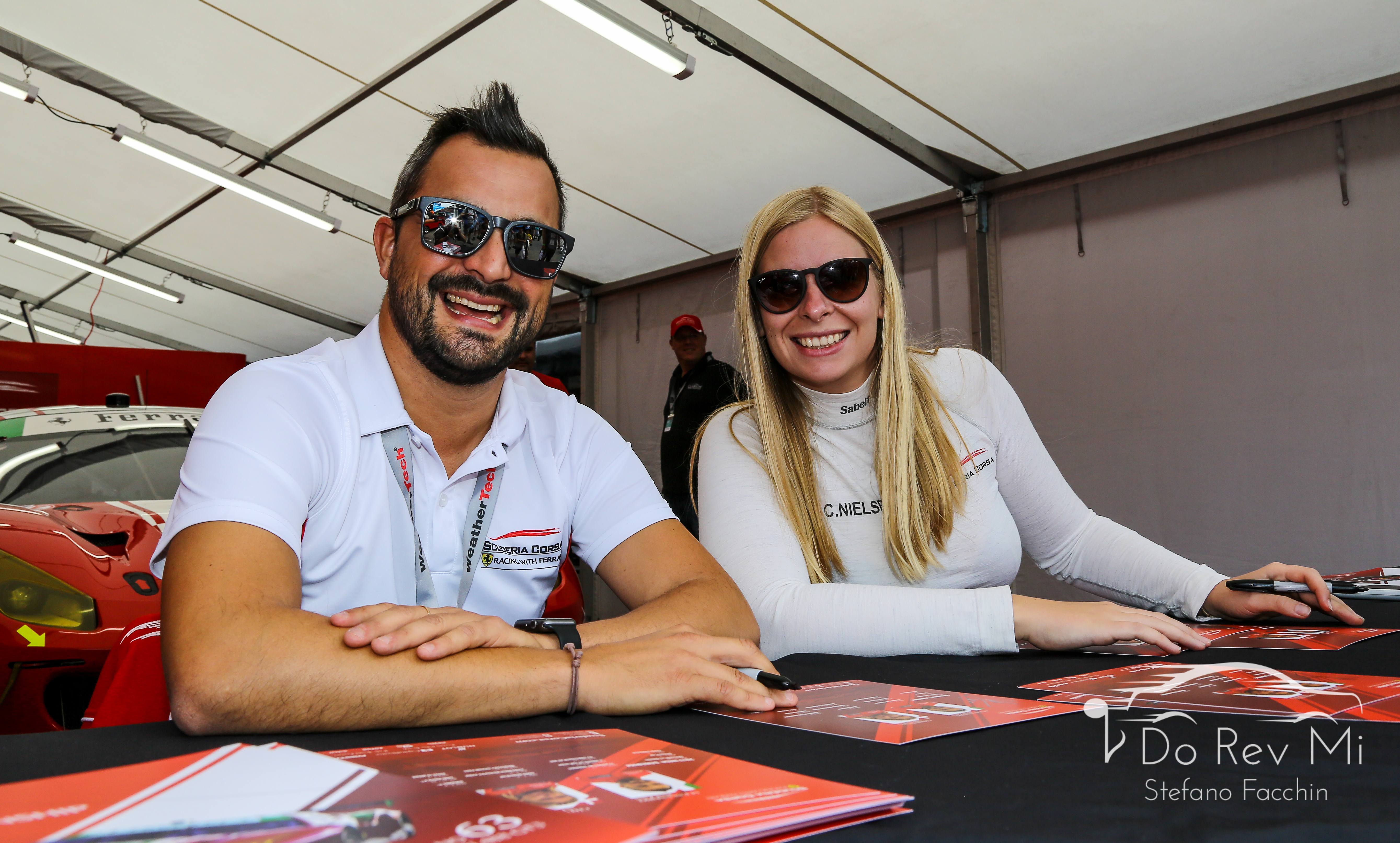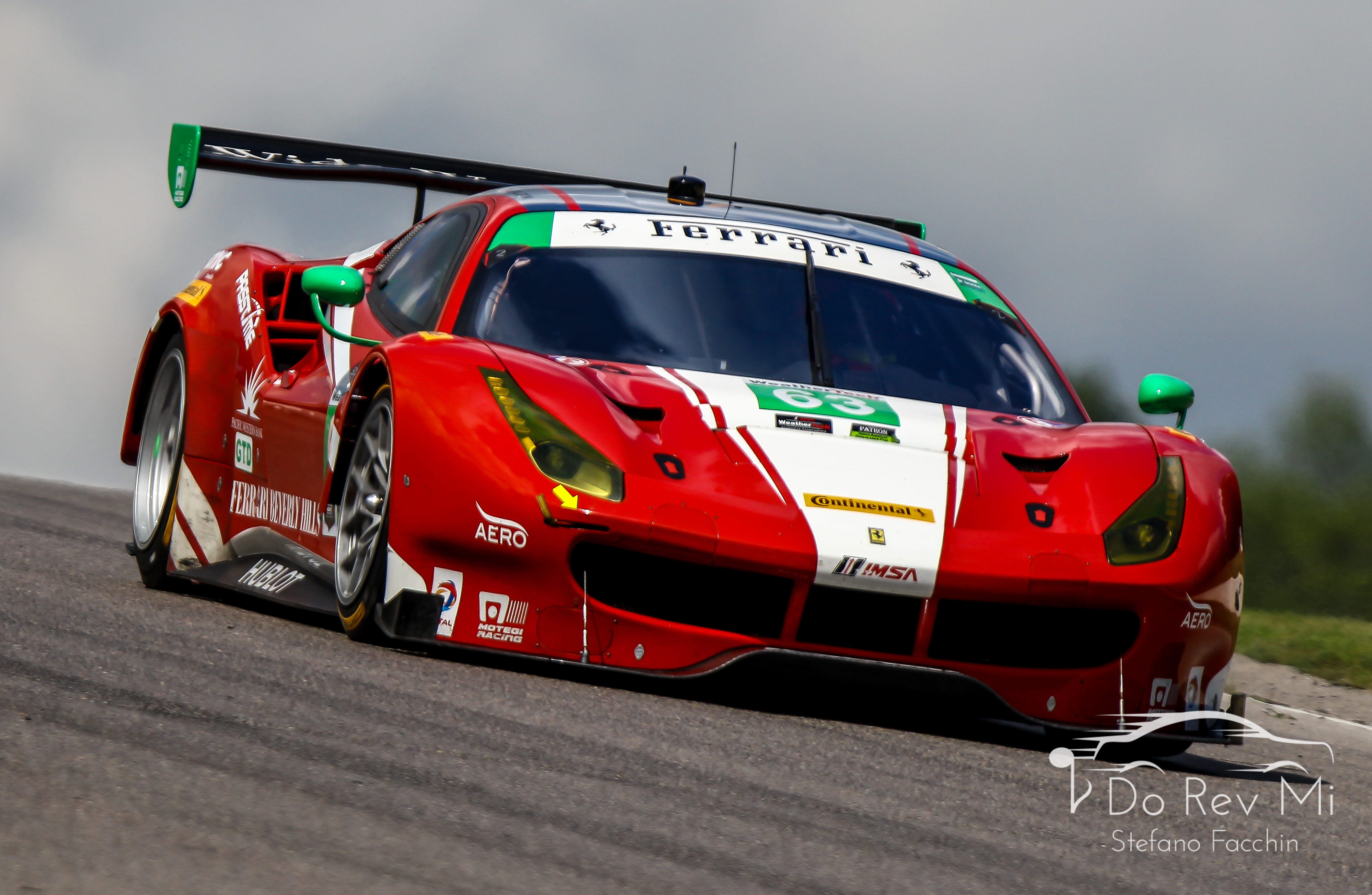 "Honestly, I feel lucky to be able to do what I always dreamt of, I love racing and race fans. In America they are really, really passionate. Without the fans, the tifosi, motorsport has no reason to exist." He is absolutely right. In Italy, America or anywhere else on the planet, there is no point to motorsport unless the fans or tifosi are enjoying it. Alessandro is still a fan of motorsport despite his on track success, he understands the importance of the fan, the spectator, the viewer. His resumé may show the impressive victories and championships he has earned, but he keeps the connection alive with everyone. He talks to people about the past, the present and future of the sport at each event he is at. Mr. Balzan is not only a gentleman but a perfect example of what motorsport needs, an ambassador. He shares his passion with his fans as they greet him and shake his hand. Bringing them backstage so to speak, and letting them see the car in the garage up close. He enjoys watching them as they are absorbed in the moment, especially young boys and girls that can't believe they are inches away from a real race car. No matter his popularity, Alessandro makes it a point to bring the smile to the fans, young and old.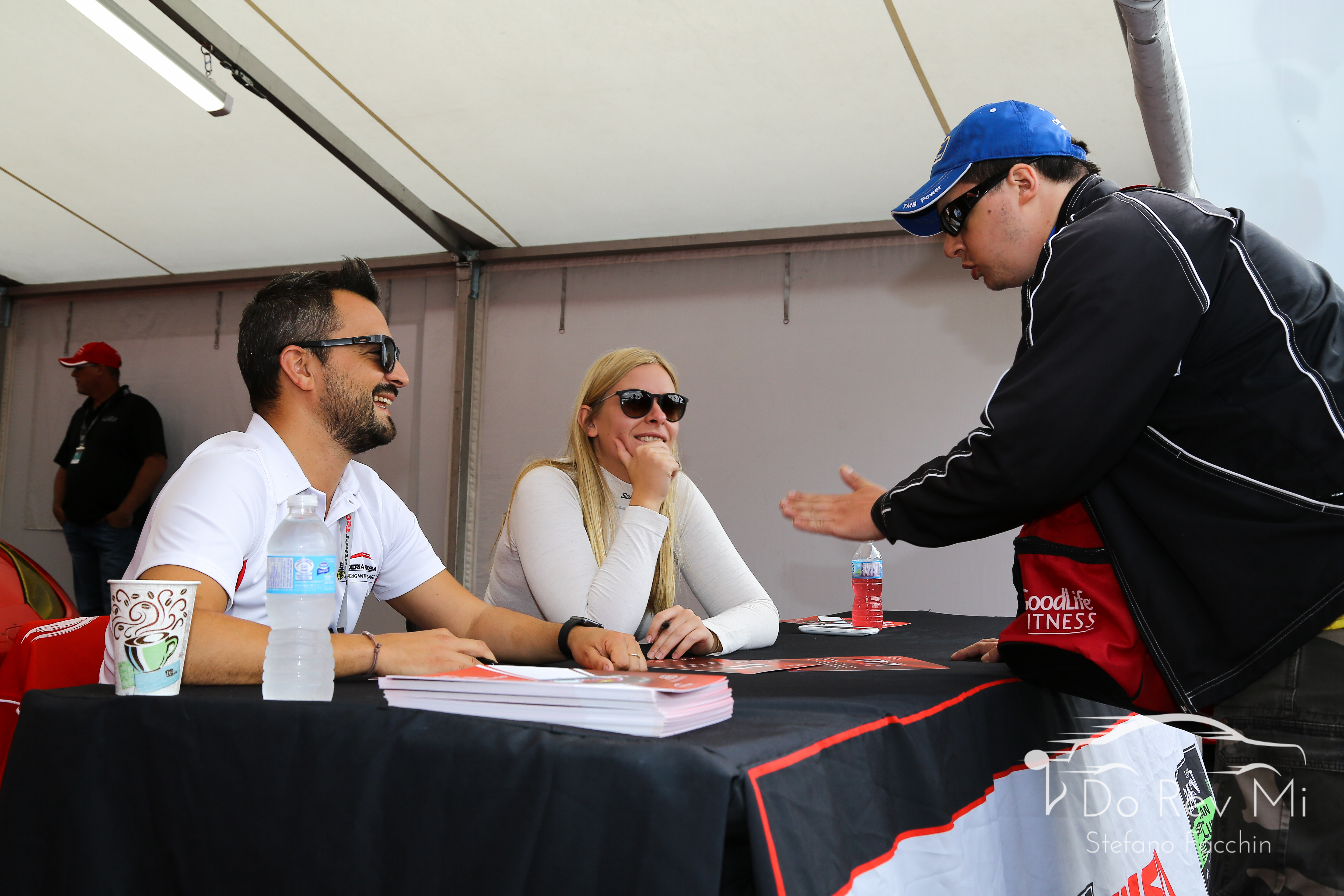 As far as musical taste goes, our Italian readers will be happy to learn Alessandro is a huge fan of the great Lucio Battisti, his favourite Italian singer. "I also love classic rock, but when I train I like listening to house music" says Alessandro. The up tempo rhythm of house music is a motivator for anyone who trains hard and regularly, let alone to anybody who thinks they can dance. We didn't have time to ask Alessandro about his dancing skills, but we fully understand why his choice of music is what it is for his training. Race car drivers are athletes, they require to be fit, functional and prepared. The body and mind take a huge amount of punishment while in the cockpit of a race car, so the individual has to be in top shape. With his house music playlist prepared, Alessandro hits the gym and programs himself to be faster, stronger and more intelligent with every training session. Always pushing himself to exceed his limits, this is the same approach he takes when his crash helmet is on. Be smart. Be quick. Be strong. The training he does as useful as it is for his profession unfortunately won't help him on stage for the famous San Remo music festival. Although he did have this to say about his musical talent, "I'm really good at playing with my feet, using a V8 Ferrari soundtrack, but other than that I'm terrible!" In all fairness, he is strapped into a glorious instrument of horsepower that creates beautiful music with every push of the throttle. It might not be a traditional concert, but the show he puts on in his Ferrari is worth seeing and hearing.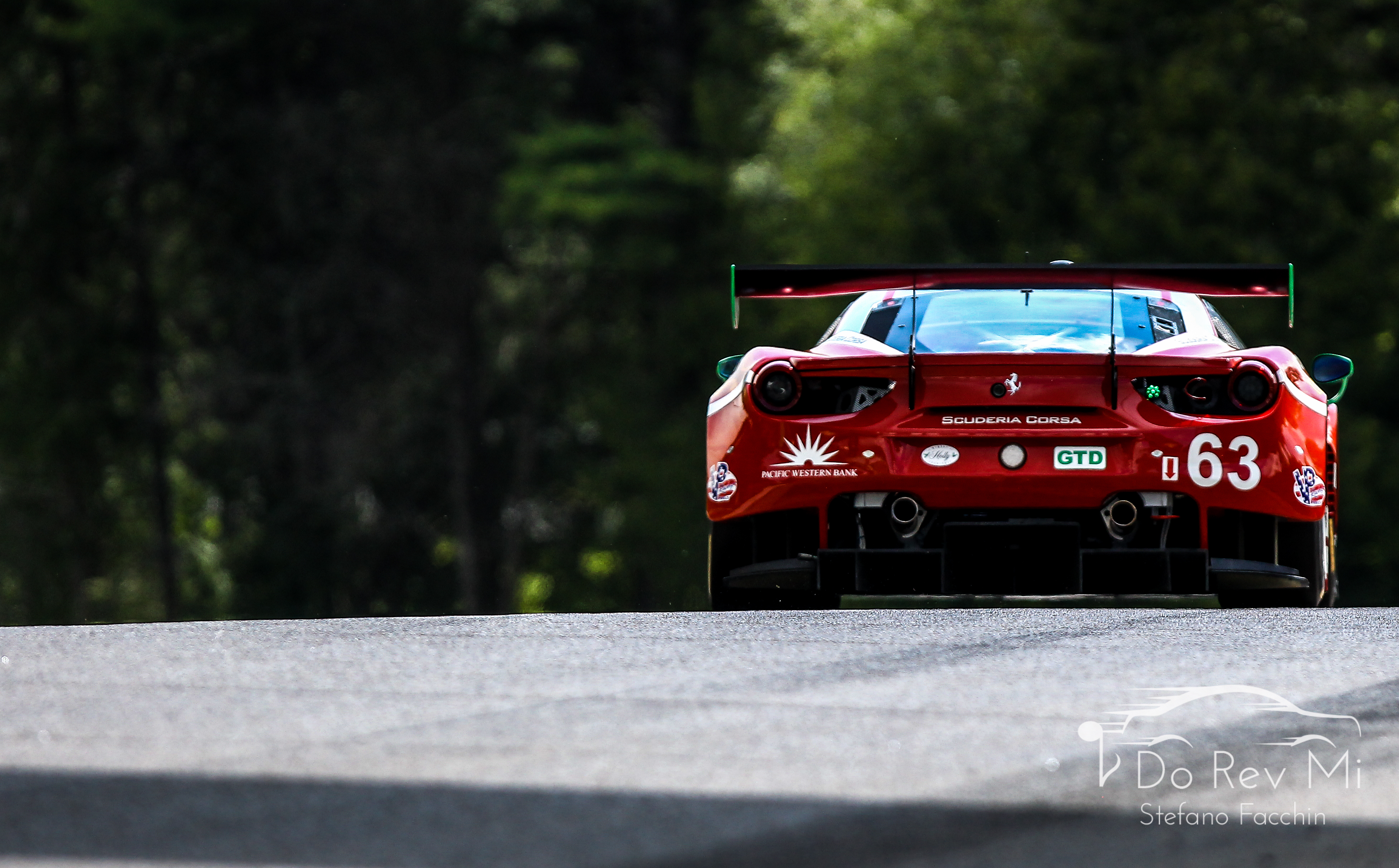 The hard work and dedication Alessandro kept with him from childhood, has paid off in adulthood. He has been fortunate enough to drive some very impressive road cars as well, including the poster car of an entire generation. "The Ferrari F40 is my favourite car of all time! I drove it, it's a free and wild beast, impossible to predict and crazy good looking!" It takes a special set of skills to try taming a wild stallion like the F40. Nothing less would be expected of the last car ever to be approved for production by Enzo Ferrari. Enjoying every moment of his career and the advantages associated with it, Alessandro knows that one day he'll have to hang up his racing suit. His experience, talent and personal character would suit him perfectly as a team owner or team principal. He has so much to offer the motorsport world on and off the track. "I love motorsport, I would like to manage a racing team one day, but I hope this will happen as late as possible." Like any artist or athlete, retirement is something they want to keep in the far distance. The saying goes, if you are doing what you love, it's not considered working. So why would anyone want to retire from what makes them the happiest? Watching Alessandro race and seeing him as content as he is brings a smile to his fans, his crew and his teammate. A true competitor with the speed of lightning, he fully understands life. Like Lennon of England, Balzan of Italy knew what he always wanted to be. Alessandro Balzan is a professional race car driver, but more importantly he is at his happiest doing it.