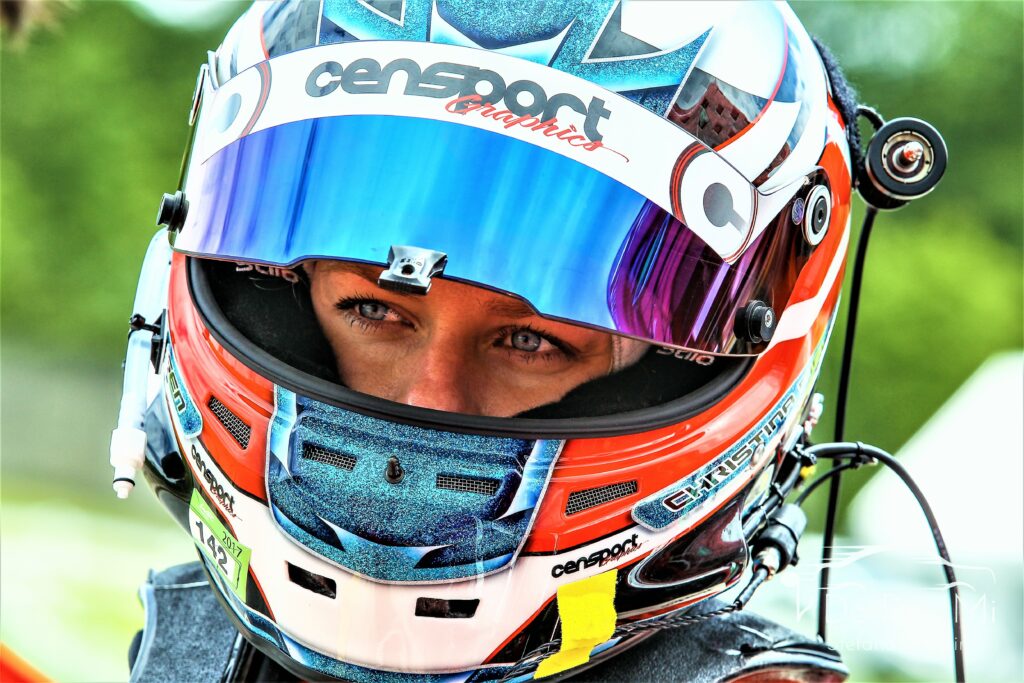 Words: Robby Pacicco
The world has Denmark to thank for many of the best known fairy tales ever written.  Famous Dane author Hans Christian Andersen penned The Little Mermaid, The Ugly Duckling, The Princess and the Pea, Thumbelina and many more classics.  Today, numerous versions exist of each story in various adaptations as they continue to be enjoyed by children and adults alike.  Andersen may have gifted us all with fable and fantasy, but it is another Dane who is writing a new narrative with truths and realities.  Professional race car driver Christina Nielsen is the first female ever to win the IMSA WeatherTech SportsCar Championship, claiming the title back to back in 2016 and 2017 with her Scuderia Corsa co-driver Alessandro Balzan.  Her success on the track helped set a new tone by proving how race cars don't recognize gender. Male or female, a driver is a driver.  Horsepower has zero preference of the sexes.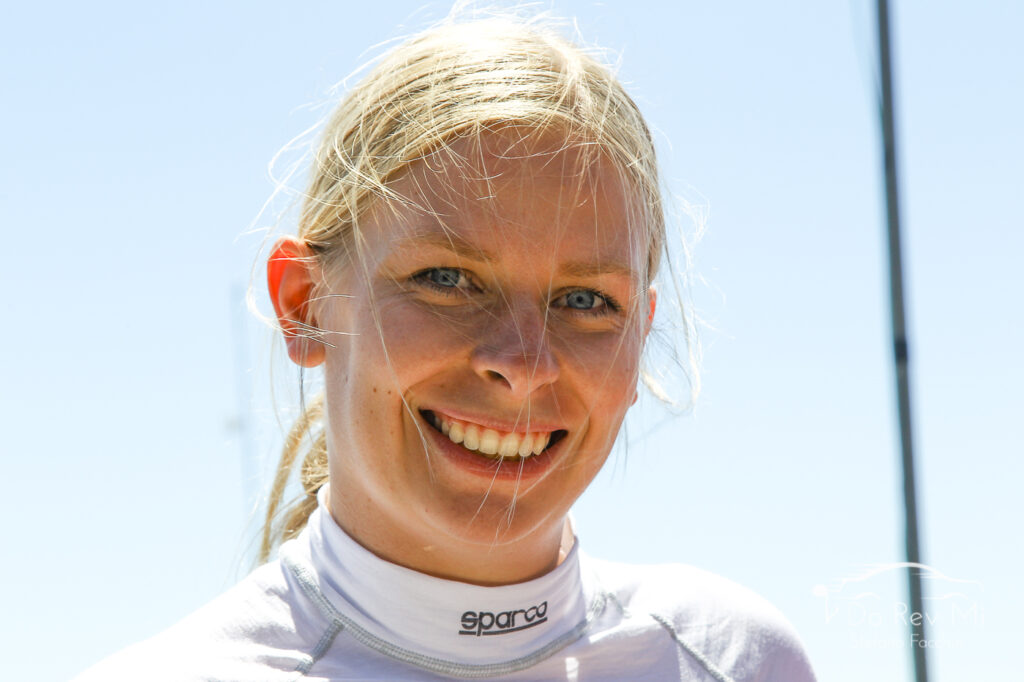 Daughter of former professional race driver Lars Erik Nielsen, Christina only felt the urge to compete in racing once she was a teenager.  The go-kart became her instrument of choice as she would fine tune her skills, eventually leading her to the United States and the rest is history.   She is not the only woman competing in a predominantly male sport, nor is she the first.  However due to her actions and founding of the Accelerating Change organization, there will be plenty more future drivers of the female persuasion.  Accelerating Change was created to influence a transformation in the automotive and motorsport industry.   Designed to focus on helping introduce women into the automotive world and the incredible culture within.  This trailblazing initiative is praised for encouraging and empowering many women of any age demographic.  It has allowed a tangible pathway to a dream for so many seeking to either reach the next level or just enjoy the positive experience.  "I am hopeless when it comes to playing music," says Christina, "but I do like to listen to all sorts of music."  Despite her admittance for not being musically gifted, Christina is to racing what Sister Rosetta Tharpe, Arethra Franklin and Joan Jett are to popular music.   Like the aforementioned artists who proved to the world women are musicians too, she is a phenomenal example of how motorsport is an equal playing field for everyone with the gift of speed and precision driving.  A skillful driver of the human female species is overly defined; they are just skillful.  They are drivers, simple.  Accelerating Change allows for even male motorsport fans and automobile aficionados to take notice as fathers often have daughters or brothers often have sisters thus becoming a universal platform for equality and respect.  She might not be able to sing or entertain us at a karaoke bar, yet she is left with countless others singing her praises.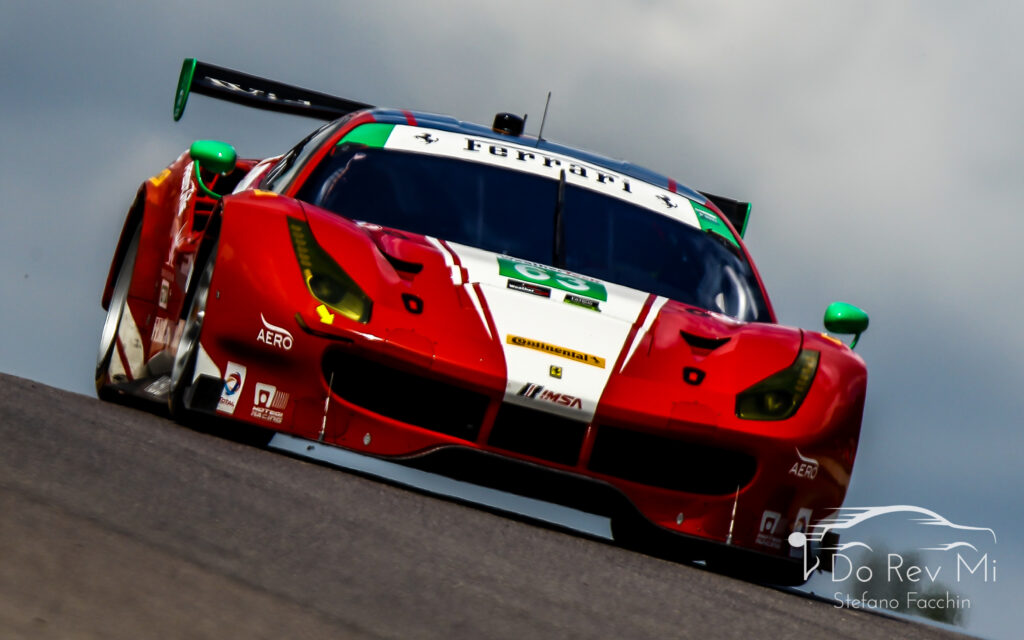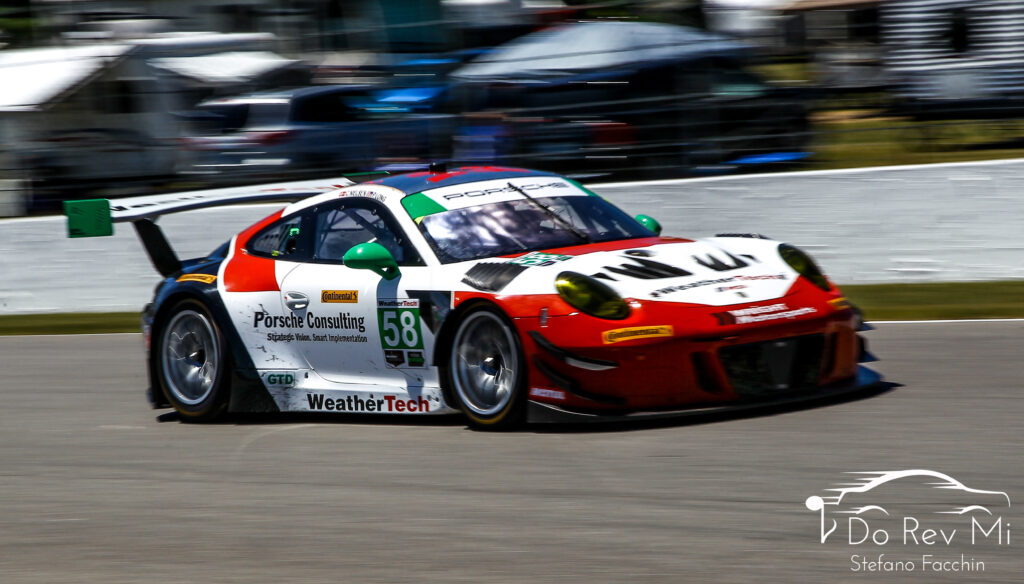 Christina is the first person to admit her championships were not solely from her efforts alone, but of a combined force with her then co-driver Alessandro Balzan along with their powerful Ferrari 488 GT3 and entire team at Scuderia Corsa. "Alessandro and I had a really good work relationship as well as a great personal relationship." If Alessandro had been born female or Christina born a male, their Ferrari wouldn't have been able to tell the difference. The same as how drivers competing on track won't be able to properly distinguish who is in the car beating them. "We really made a strong team and he is an excellent teammate." The history books will show their names and the color of their national flags forever as race car drivers and not the type of undergarment or eveningwear they wore to the champion's ball.
When Christina launched Accelerating Change she started in the simplest form by using social media to promote it and endorse all events it is organizing or participating in. It's proving to be a fun and successful venture for many women joining in the events. Also it has been attracting big names to take notice and provide support. Although she admits she can never picture herself as a future race team owner when she stops competing, she is indeed running her project the same way a team owner would. Organized and finding the right pieces for the puzzle, including establishing a network with consistent growth in the right direction. Nielsen uses her intelligence as well as her well-known name to create engaging involvements for all participants. Holding a degree in Marketing and Management Communications, which she earned while being a full time professional driver, the Dane is positioned to claim more victories professionally and personally. Whether it be an Accelerating Change event, competing on a track somewhere or in the homes of children playing with her likeness in Lego form, the blue eyed champion is constantly gaining new fans. Yes, Christina is available in the tiny format of the famous building toy. "One of the coolest things for me is that Lego is a Danish company. It's very special to me to have that connection with them. It's such a special feeling."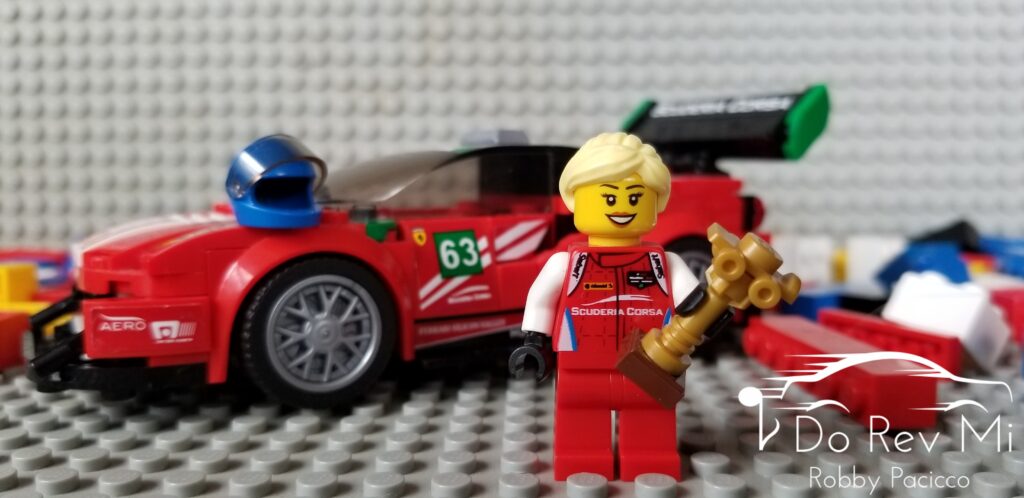 Professional racing is her occupation as well as her ability but it actually takes on a new role as her gospel.  Aretha sang those ever so famous letters R-E-S-P-E-C-T in the much enjoyed singsong anthem and Christina is playing the notes to Respect with her right foot on the throttle of her race car.  Christina Nielsen is a modern day protagonist of what would be a classic fairy tale.  She is in this case the knight and the queen.  The story will continue writing itself for the Queen of Horsepower and all of her subjects will sing R-E-S-P-E-K-T… (Yes, that's respect in Danish).
To learn more about Accelerating Change visit
http://www.christinanielsenracing.com/ and follow @acceleratingchange and @christinaracing on social media.