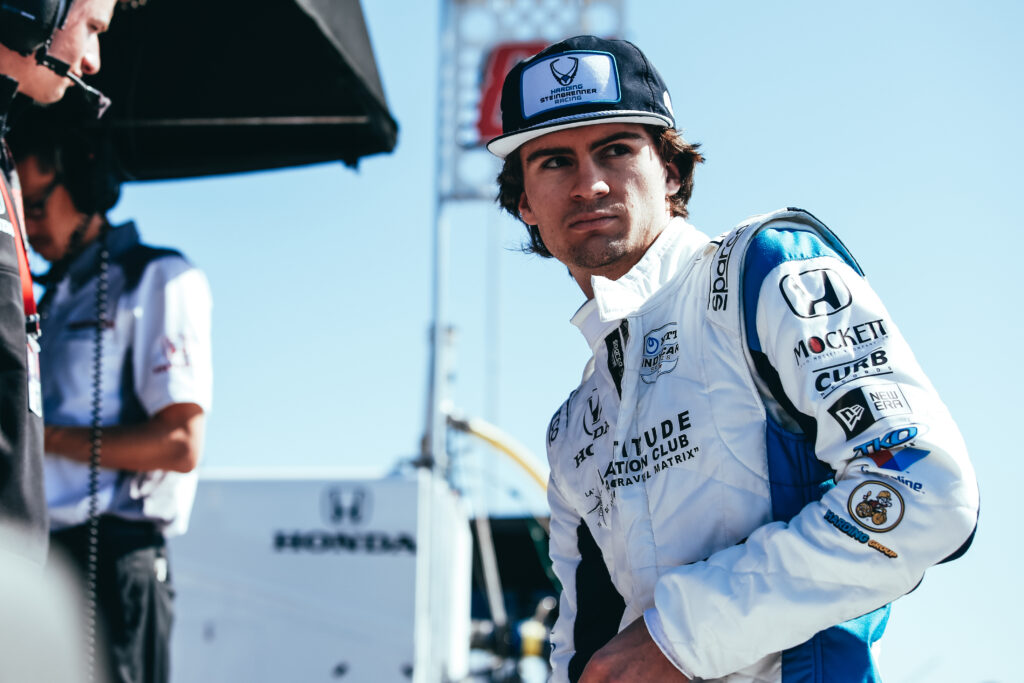 The youngest NTT IndyCar Series winner is no offbeat punk from Valencia, CA. If anything is ever offbeat, it's when he purposely allows his drumming to be while rocking out with band mates Chris, Adam and Jon in punk rock group the Zibs. Colton Herta is an extremely well-spoken, talented musician with a contagious smile, a polite demeanour and is a bright light for the future of motorsport. Winning the 2019 Rolex 24hr at Daytona and the inaugural IndyCar Classic at Circuit of the Americas on March 24th 2019, Herta has etched his name into history all before turning 19 years old. Yes, he is young but he is not green. He's been around racing his entire life thanks to his father, former driver and race team owner Bryan Herta. The rudiments of speed and timing were built into this musician/athlete from the get go with that sort of exposure and a combination of starting to play drums at the age of seven. Timing is said to be everything. In racing and in music, it really is. One missed beat on the bass drum can cause catastrophe for the rest of the band counting on a flawless tempo to follow. Drumming is a skill of pure discipline and control. It's no wonder Colton is using this acquired ability on the track as well, knowingly or not.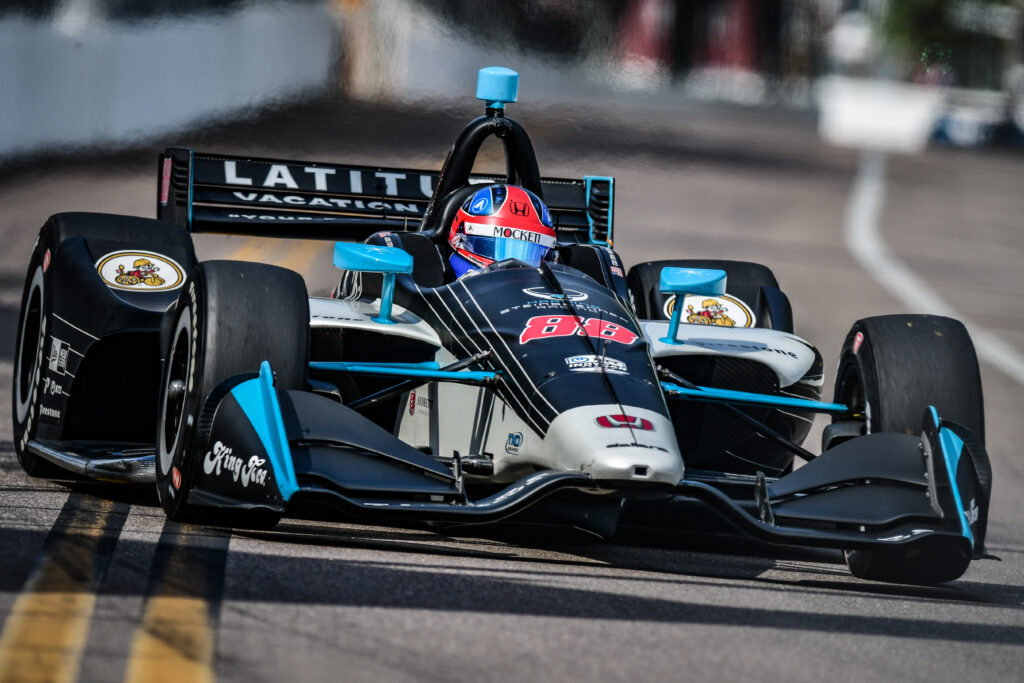 Race car pilots are driving at speeds that would scare away most normal people and all while multitasking with their hands, feet, eyes and minds. Every tick on the clock counts, either at full throttle on the straightaways or knowing when to hit the brakes. "I think my ability to attack the brakes and drive a loose race car are some of my strong points" says Colton. "At a track like COTA (Circuit of the Americas) there is a lot of straight line braking and I think it kind of suits me." As he describes his skill with the brake pedal, it leads to the question if his experience using his feet on the drum pedals are playing to his advantage. Knowing when to hit the pedals in competitive motorsport and in the art of drumming takes a special kind of calculated brain function. Proper rhythm and planned premeditated reactions, at speed. Watching Colton drive a race car is a beautiful thing even with the cacophony of the machine blasting around a track at blistering velocities. The 2019 IndyCar rookie is always poised and in control. The situation might be different than being behind a drum kit on stage, but the reality is he's still striving to set the tempo or in this case the race pace for his competitors.
This second generation racer is a great ambassador for the sport and his team, Harding Steinbrenner Racing which is owned by Mike Harding and George Michael Steinbrenner IV. He is as witty as he is mature and it is what adds to his magnetic charm. Just like any good team player or band mate, he doesn't find himself single handily deserving of any success and credits everyone involved. "There really are a lot of good people working on this team and everybody is doing a great job. Definitely we do bring some young blood to the sport with George and myself, but we also have the knowledge and experience of Al Unser Jr. and Brian Barnhart." HSR might be new team in a series with headliner names such as Ganassi, Penske and Andretti, but rest assured they have all the right ingredients to succeed. Especially when you factor in two time Indy 500 winner Al Unser Jr. as a mentor to a rising star. "Al provides a vast majority of knowledge for the team and as well from the driving aspect which he passes on to me." The HSR team have manifested a special aura around them which has captivated the fans and media alike, allowing both their star driver and their brand presence to excel in popularity.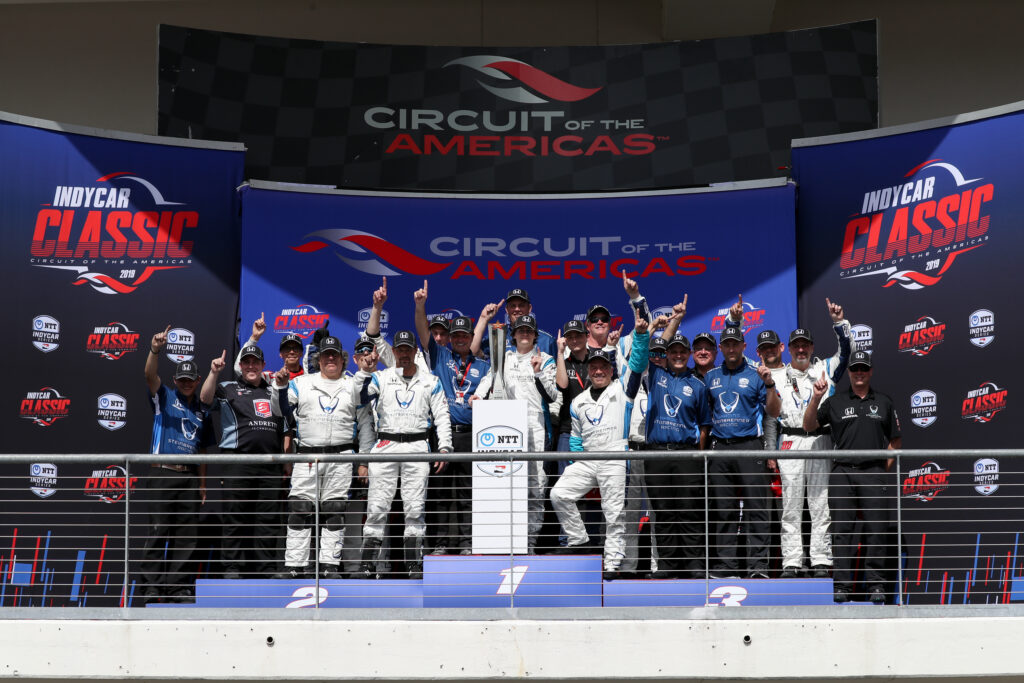 Even with his winning ways and busy schedule, Colton can still be found performing in and around California along with Chris, Adam and Jon. It's currently unclear if the band is using the Honda powered HSR race car to get from gig to gig. Chances are, probably not. Although if it was, the Zibs might become the first rock band in history to be on time for anything. The man who loves his race car loose and drum skins tight will no doubt continue to impress anyone and everyone. The Rock n' Roll Racer has only just taken the stage and already has the world waiting for more. Drum roll please… Ladies and Gentleman… Mr. Colton Herta!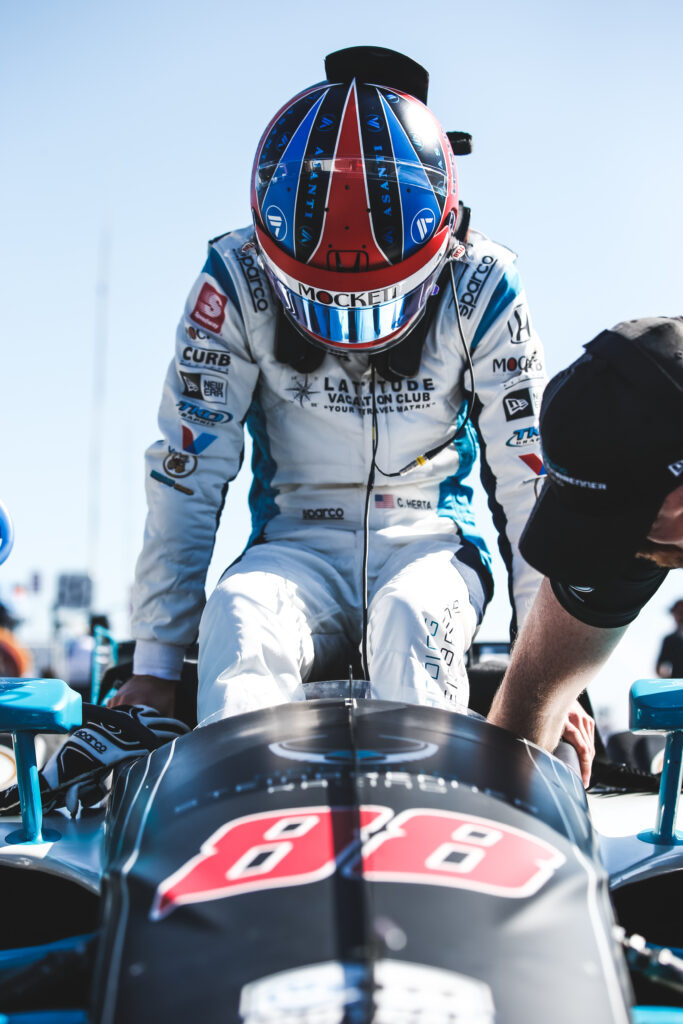 Where to follow Colton Herta, HSR and the Zibs
Instagram
@coltonherta
@followhsracing
@thezibsband
Facebook
@ColtonHertaRacing
@FollowHSRacing


Twitter
@ColtonHerta
@FollowHSRacing