Words: Robby Pacicco / Photos: Courtesy of Felino Cars
The name is as beautiful as a sunset experienced from the Italian Riviera. Its presence is as intimidating as the Roman god of war Mars himself should he be in the flesh standing three feet away. A machine with a soul. An angelic presence within a demonic body, professional race car driver Antoine Bessette created Canada's ultimate device of road and track, Felino. Canada, a country known for courtesy and politeness has released a brutal player to the game of hypercars using passion, impeccable engineering, curiosity, knowledge, refined skill and bringing it to the forefront of automotive innovation and design.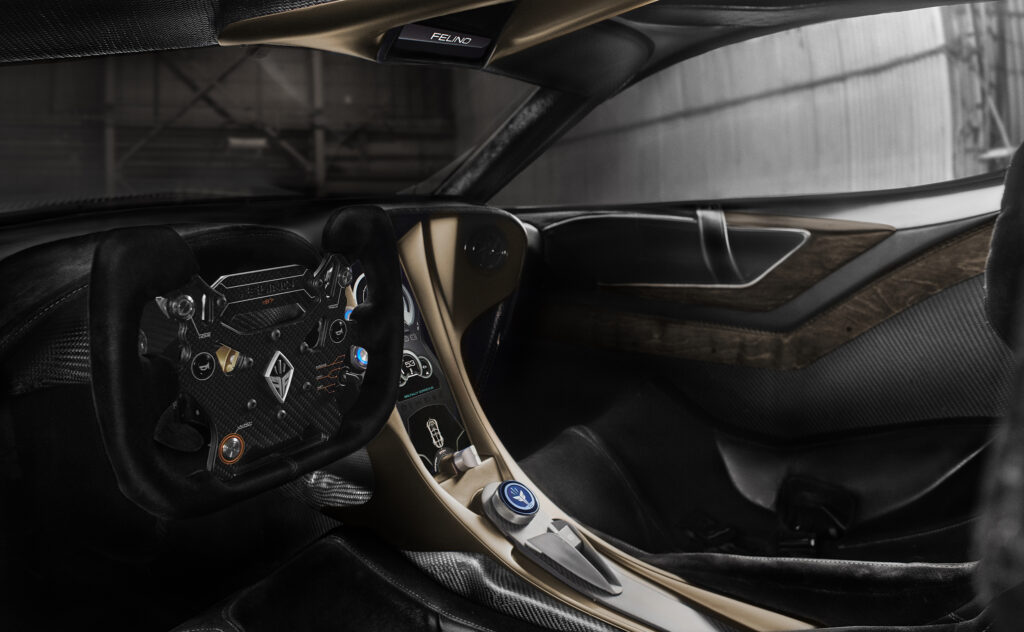 Felino is a name gaining popularity because of its founder and visionary Antoine Bessette. A race car driver turned entrepreneur still very capable of taking the checkered flag. Despite Felino being his dream, he will be the first to praise the team he has for the incredible car they call the CB7. "From the very beginning, I experienced passion" says Bessette. "Even if I started my professional racing career late. I didn't come from a racing family so I never tuned my skills at a young age in a go-kart like so many others. I always felt the need to do whatever it was I was doing at full throttle. My professional career really only started at 23 years of age." Learning that Mr. Bessette sat in a formula car before being in a kart is quite impressive. Even more impressive is his prominent and contagious work ethic. Antoine Bessette is not only a pro driver turned businessman, he is a producer of the arts and preacher of the gospel of performance. Learning how to run before he could walk, so to speak, Antoine didn't follow the traditional path one would expect of a would-be professional and successful race car driver. "I can claim my experience as a motocross athlete and a rally car driver as my teachers. I learned so much about how to be a great driver in the sport but also how to be a smart and strategic member of a team." His limitless appetite for wanting to learn more about the sport he called a career and his curious nature of having to absorb all forms of knowledge around him are what set this Canadian gentleman apart from others. "There is so much more than just driving fast which I learned quickly to benefit not only myself but everyone I was racing or working with. It's about driving smart, intelligent."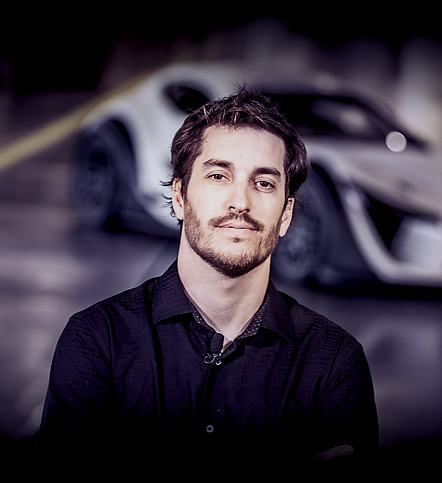 Within the Felino facility no team member lacks desire to continually improve and do more than they did previously. The philosophy of a racer surges through each and every person working within the team. Gaining a tenth of a second in performance numbers or reducing the overall weight by a few grams, the determination they all share is as valuable an asset as the ability and knowledgeable skill it takes to essentially reach those milestones. With a handpicked crew of experts all going above and beyond they were hired to do, it's no wonder the Felino name is becoming so popular and making the competition tremble in their tires. The CB7 is a fast car but really is much more than that. It's a fantastic fast car designed to be functional, reliable and impressive. A new standard in road ready race track capable performance. "I work with the engineers consistently and constantly" proclaims Antoine, "Even without an engineering degree, I learned a lot by being with and around talented experts." The modest champion racer turned automotive guru is a student among his incredible staff. "Electrical or mechanical, I absorbed the trades even if I won't consider myself an expert. I do ensure I am surrounded by specialists because in truth, they are the actual heroes that allow my vision to be what it needs to be."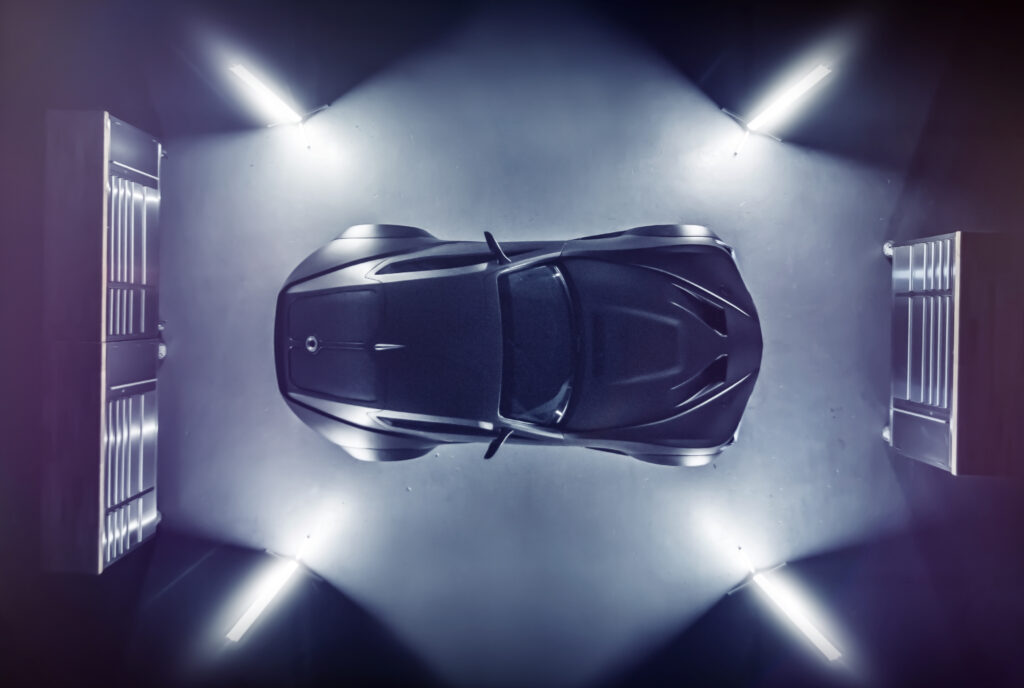 Felino exists today because Antoine Bessette took a seat on the floor one day, literally. All legends have their origin story, this one is accurate and actually started from the ground up. As Antoine describes it, "I wanted to create a car that gave the best representation of what it feels like to drive a race car. So I placed a racing seat on the floor and I sat in it." Having pulled a page out of formula type race cars in which the driver's buttocks are mere centimeters off the floor, only separated by the seat bottom and the lightweight thin tub of the car they sit in. From that moment on, his dream would become a reality and the beast of a machine we know today is the result of countless hours of designing, engineering, testing and all-nighters. Even if a majority of his time is dedicated to Felino, he still receives invitations to put his race helmet on to compete for manufacturers and teams. "The next time I strap on the helmet, I'd like for it to be in my own car" he smiles. "I'd love to build my own team up with some of the great Canadian talent out there to race and beat the big names already competing. For now, it's a great goal to have and it just fuels the team even more as we continue to improve and produce the CB7." The Felino CB7 is stunning from every angle. What is just as impressive is how much of the car is created to the buyer's specification. Just like a custom suit or watch, the team at Felino will build a car to within the very limits of what is possible. Fierce V8 power? Sure, why not! Pink shag carpeted fuzzy interior with matching pink polka-dot racing stripes? Well, not sure if anyone would order that, but yes they can do that too.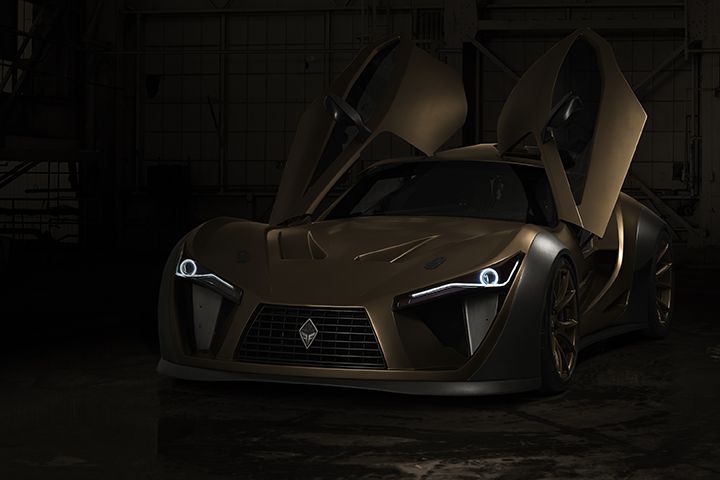 Felino is important in the automotive universe not only because of the truths of performance it practices or imbues. It is important because it is purposely purposeful to be an authentic race car for the road and a road car for the race track. Driving the CB7 allows a person to feel like they are in their very own personal grand prix. A car designed to feel like a pure formula race challenger with the engine out front is something you'd never expect. However, the engine being in the front and powering the rear wheels in this design allowed the weight distribution to be immaculate between the front and back. Perfectly balanced are not just words with the CB7, it's an experience. Drivers and would be owners of the very best cars from Europe seek this sort of balance and can be left disappointed. The Felino CB7 candidly has the often claimed and rarely attained badge of 50:50 weight distribution. With current horsepower figure capabilities of 525 or 700, the CB7 has the power needed to match its fine-tuned suspension. Yes the car feels like a race car when you want it to. That doesn't mean it can't be driven to the concert hall in style.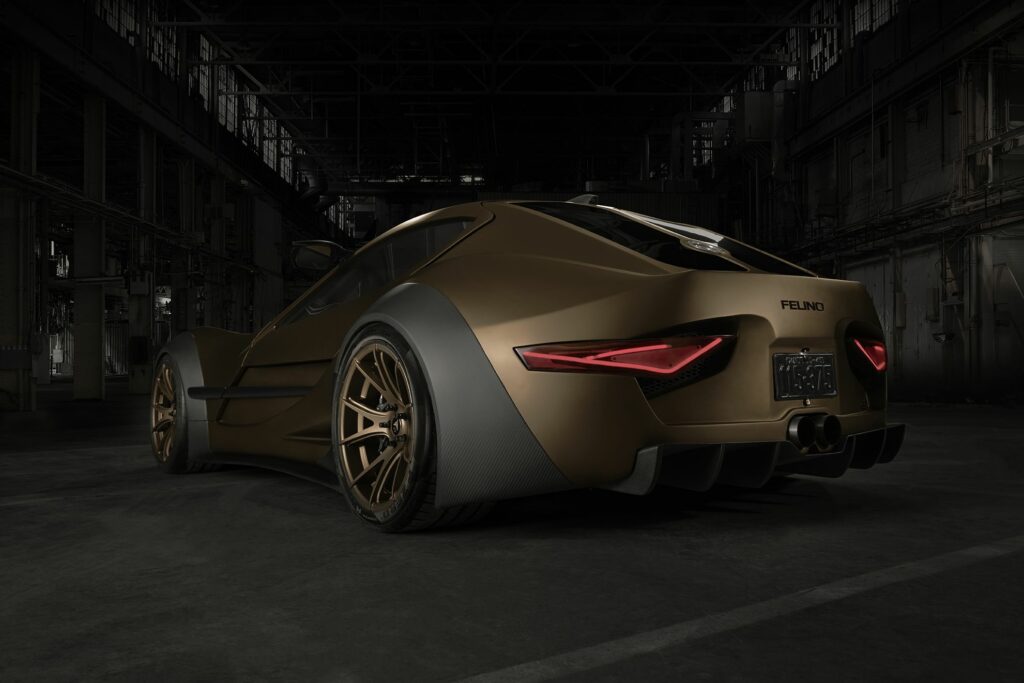 The sound of the Felino gospel are sung with passion, attitude and viciousness.  A gorgeous name, a mean stance and a whole lot of talk to back up that walk.  Canada's superstar car is ready to preach performance in the most epic and savage way possible.  Antoine and his team have given this world a true automotive gift and we might not deserve it, but we want it.  We need it. World, you've been warned.  The polite and courteous Canadians have just become unsuspecting stars in the hypercar genre.