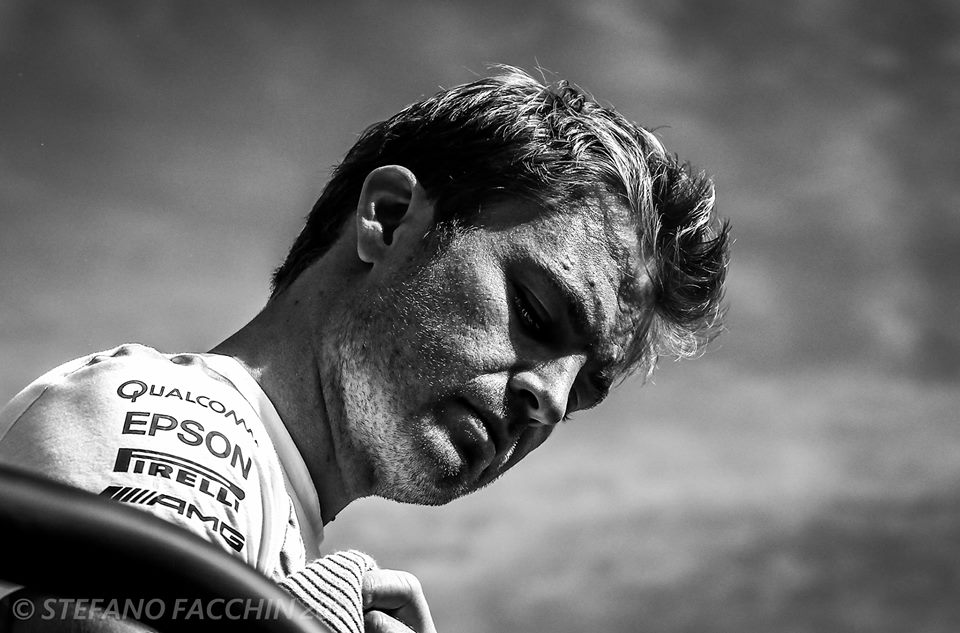 Words: Robby Pacicco
Photos: Stefano Facchin
A concerto is described as a musical composition for a solo instrument or instruments accompanied by an orchestra, especially one conceived on a relatively large scale. In motorsport, there is no larger scale than Formula 1. Nico Rosberg the reigning 2016 World Champion stunned the entire world just days after winning the title in Abu Dhabi by announcing his retirement. As shocking as it is understandable, fans and media were left open mouthed and left guessing what the 2017 paddock would look like. In a short matter of time the starting grid was realigned and the rumours that soared were quelled with press releases, announcements and the actual truths hidden under tonnes of speculation.
Rewinding to 2005, Nico entered the F1 world as a test driver for the great British team, Williams. The very same team his father Keke Rosberg won a World Championship with in 1982. Joining this universe of hyper media exposure with little privacy and constant criticism. All while walking in his father's shadow could not have been easy for him. The younger Rosberg had already proven himself to be cut of the same cloth winning the GP2 series championship that very same year. Fast forward to when the rubber was still smoldering from his brilliant celebratory smoke show at Abu Dhabi's Yas Marina Circuit, days after winning the Driver's Championship he calls time on his career. Nico proved to the world he is a winner. He will always have critics questioning his deserving of the crown, but in truth so many champions before him bear the same cross. As will the champions who come after him. That's just the culture of the game. Every champion has had that "what if" stapled to their crash helmet visor. Analysts dig up statistics, fans of rivals point out key moments of on track incidents, pundits remind of the off track drama and the never ending circus goes on and on causing the debate for generations. They are aware of what is said and often by who. We only need a brief reminder of the battles Nico has had to face and overcome to deserve his title. For three seasons he was partnered with the seven time world champion Michael Schumacher at Mercedes. The two Germans driving for a German team had eyes looking their way and wondering what they can do. Michael was at the end of his decorated career while Nico was hitting his stride obtaining better qualifying and race results than his teammate consistently. Mercedes was not the dominant powerhouse then that we have seen the past few seasons. Still, the young German was showcasing what he'd eventually become. Once the great Michael Schumacher officially retired (again) his space in the garage was taken up by the 2008 champ, Lewis Hamilton from Mclaren.
Nico and Lewis knew each other very well on and off the track. Their careers sharing the same paths were destined to collide head on as we would soon learn. Their first year as teammates in 2013 resulted with Lewis finishing higher in the points at fourth while Nico held the sixth place spot overall. The fire within both drivers ignited with an explosion of earth shattering proportions the following season when Mercedes gained what we can safely describe as locomotive momentum. Lewis claimed his second world title by winning 11 of 19 races and Nico winning five was good enough for second place. The battles on the track were more intense than before as neither wanted to finish behind the other, after all, this is motor racing. The Senna vs. Prost comparisons were now flying in from all over the globe as the rivals wearing the same team colours for the Silver Arrows were reminding us all of a time when the magnificent Mclaren duo of Ayrton Senna and Alain Prost were teammates only on paper.
The following season Mercedes had the luxury and burden of being the team to beat as the Constructor's Champion, with a Driver's Champion and the runner up. Nico treated his number two status as a scar from a wound. Painful to remember just how close he had come, that scar also served as his dangling carrot. The fight was on again between team Lewis and team Nico as they collected the majority of points for Mercedes once more. Clashes on the track occurred as expected between them, their bosses stressfully clutched at their own scalps while the fans watching studied each move as if they were preparing for a final test at the university level. Every angle and detail was considered when looking at replays. The media frenzy grew and the real or imaginary controversies were a plenty. Mercedes would again clinch another title as the team with the most points in 2015, but the narrative only needed a Hollywood ending and that is what it received in Austin, Texas during the US Grand Prix. Lewis earned his third title after many hard fought battles with his teammate. The scar opened wider and Nico was gushing blood. Would he always be second best? Were his best efforts just not good enough? The final chapter unexpectedly started the moment we entered the 2016 Formula 1 season. Little did we know at the Australian Grand Prix that this would be NR6's final tour. The story was the same, Lewis vs. Nico. LH44 vs. NR6. Hamilton vs. Rosberg. The fight for position as alpha male was still at the risk of Mercedes either losing control or gaining from their ambitious battles. Starting off very strong Rosberg was commanding respect as he took win after win. Lewis had his chance to set the pace through a series of better finishes and put heavy concern back on a possibility of Nico finishing behind him again. With the final race of the season being the deciding factor for which of the two would be champion, the entire world watched. With no shortage of drama or moments of excitement, the eventual race win was claimed by Hamilton while Rosberg finishing second place ensured enough championship points to clutch his coveted prize. Nico fulfilled his dream and was the champion for 2016. The season ended and the celebrating began. The hashtag #n1co was coined by his championship team and his fans. Social media has been flooded with his image and messages of congratulations ever since.
Winning the title removed him from a long list of great drivers who never claimed the big prize and can often be forgotten in time. Immortalized along with his father and other legends, he earned the respect he has long deserved but often never received. Every battle was an uphill one allowing him to become stronger from each agonizing defeat. Who can blame him for retiring after all that? He walked out of his father's shadow to eventually be teamed with the greatest champion in F1 history, then only to battle his long-time friend year after year. Now that it's all said and done, his legacy will be about his unmatched perseverance and incredible courage to step away with his head high. He chose not to defend his title and instead will be a husband and a father to the most important fans he can ask for. Whatever his future holds his history has already been written and it's with permanent ink. Nothing will change his final results or statistics. The "what if" will always be part of the debate. The fastest orchestra on the planet will continue to play on despite a key lead soloist departing. One thing is for certain and cannot be debated, at the end of it all he became number one and that can never be removed from his self-composed sheet music. Congratulations #n1co.